There has been much interest recently in the idea of "20 minute communities", where planners aim to ensure that most people live within 20 minutes' walk of a set of key services – doctor, primary school, post office, shop, bus service etc. In cities, this could reduce traffic congestion and air pollution – which kills hundreds of thousands of people every year, though the priorities might be different in rural areas. By encouraging walking rather than driving, its implementation would help towards our net zero ambitions. It's a model that can serve as a guide for planners and local authorities when considering new developments or changing existing ones.
Some people have protested about the idea, fearing that it is a first step to the state restricting people's movement with CCTV monitoring traffic, low emission traffic zones and fines. However, opinion polling suggests that the idea is very popular, though many are sceptical about its practicality.
In East Anglia there are many communities which meet some of the criteria already, but in recent years we have seen the closing of exactly the kinds of key service that the 20 minute community concept focuses on. Bus services have stopped, sub-post offices, surgeries, shops and pubs have closed.
So what can we learn from the story of one village which already passes the test? What is working, and what are the dangers?
Coltishall: a real 20 minute community
Coltishall, and Horstead, its twin across the River Bure, lie 8 miles north of Norwich, with a population of around 2,500. Apart from a handful of isolated rural houses, everyone lives within a 20 minute walk of the centre. There is a surgery, primary school, church, petrol station, convenience store, pharmacy, butchers, hairdressers, village hall, three pubs, a coffee shop, a boutique hotel, and three fast food outlets. The bus service to Norwich runs every half hour from 7.00 am to 7.00 pm.
Geography matters
This is clearly not a normal Norfolk village, and it would not be simple for planners to replicate it very widely. We need to understand how it came to be what it is today.
Coltishall owes its existence to geography. A large area of Northeast Norfolk is separated from Norwich (and the rest of the world) by the rivers Bure and Thurne. In the 25 miles from Horsey, on the coast, to Aylsham, there are only three real crossing points – Potter Heigham, Wroxham/Hoveton, and Coltishall/Horstead. This has, over centuries, channelled economic activity into these places.
History matters
That explains how, in the 18th and 19th centuries, Coltishall became a thriving industrial community. It was a significant port on the river Bure, shipping agricultural produce down to Great Yarmouth and the sea, and bringing back coal and other goods. Its mills ground the grain, and its boatyards built the giant sailing wherries which traded up and down the winding rivers. But with the coming of the railway between Wroxham and Aylsham, the river trade declined, and was devastated in 1912 by a great flood, which destroyed the bridge and the locks on the Bure, and put an end to navigation beyond Coltishall to Aylsham.
The population had a boost in 1940, with the arrival of a new RAF base on the outskirts of the village. RAF Coltishall was an active fighter station from the Battle of Britain until the Gulf and Falklands Wars. It finally closed in 2006, and although the base is outside the 20 minute range, it has continued to play a part in the local economy through its housing, which was sold off privately, and the creation of a prison on the site (HMP Bure) and a business park in some of the airfield buildings. The airfield itself is now a 32 Megawatt solar farm.
Tourism pays the bills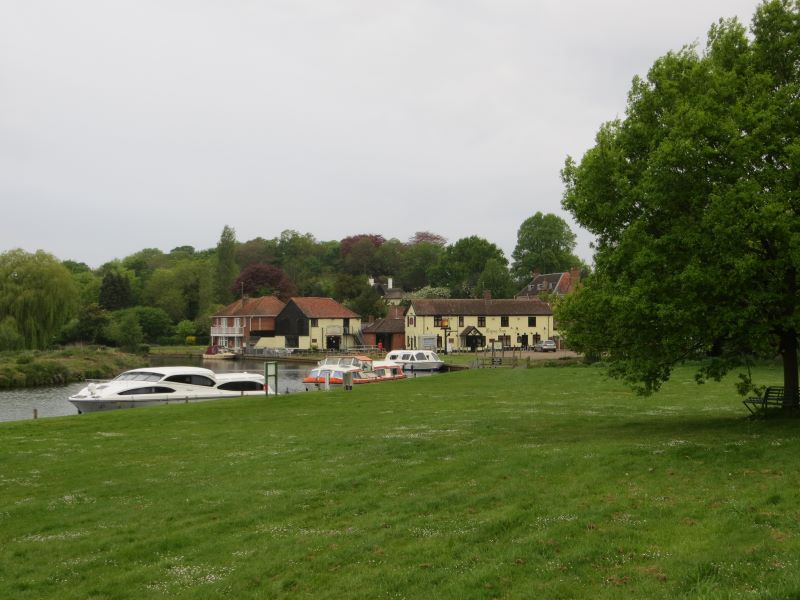 However, the major factor in the survival of Coltishall as a thriving community is the post-war expansion of tourism on the Norfolk Broads. This brought a massive growth in boatbuilding and boat hire companies, especially in Wroxham, two miles down the river.  Hundreds of people now sail up the river every summer to moor on Coltishall Common, while others drive here to walk, picnic, watch the boats and birds, and patronise the pubs and shops.  
Shadows over the business model
Communities like this depend on small businesses, all struggling with narrow profit margins and rising overheads. Few of them could survive on the local customers alone. It may be convenient to have a corner shop a short walk away, but most residents do their major shopping elsewhere.
In the last ten years, two pubs and a regionally well-known farm shop/delicatessen have closed. The sub-post office on the edge of the Common – which included a small shop and a newsagent – closed, after failing to find anyone willing to take on the difficult hours and responsibilities of a sub-postmaster. The pharmacy, which used to offer a full range of services, has been sold to a chain, who have been scaling down "uneconomic" activity. The Vicar has retired, and has not been replaced.
Tourism success has also brought problems. During the Covid boom in local holidaymaking, hundreds of people drove to picnic on the Common, with road verges destroyed and narrow streets and lanes overflowing with parked cars.
Increasingly, the village's strategic position on the river is leading to traffic bottlenecks. The neighbouring local authority, North Norfolk, plans major new housing in North Walsham, 15 miles to the north. But Coltishall is on the direct commuting route from there to Norwich. Traffic has been growing steadily and has already reached the government recommended maximum level. Coltishall's humpbacked bridge is too narrow for two lorries to pass and, in the middle of the village, articulated lorries need both sides of the road to get round the sharp bend. So there are increasing tailbacks, pollution, and dangers to pedestrians. Businesses find it difficult to attract customers when the traffic is dangerous and parking limited.
Can this be replicated?
So the 20 minute community is possible, with none of the problems which protestors have been shouting about. But some of the circumstances are difficult to replicate. They depend on factors which reach back decades, or centuries. And they need active nurturing: simple economics will steadily drive them down, and Coltishall will go the way of many Norfolk villages which have lost all their services.
There is no doubt that most Coltishall residents like what it offers them, and would recommend it to other places. But the Coltishall experience suggests that it comes about in some very specific circumstances. The aspiration of the 20 minute community is admirable, but how far local authorities have the powers, skills and incentives to pursue it elsewhere remains to be seen.
---
More from East Anglia Bylines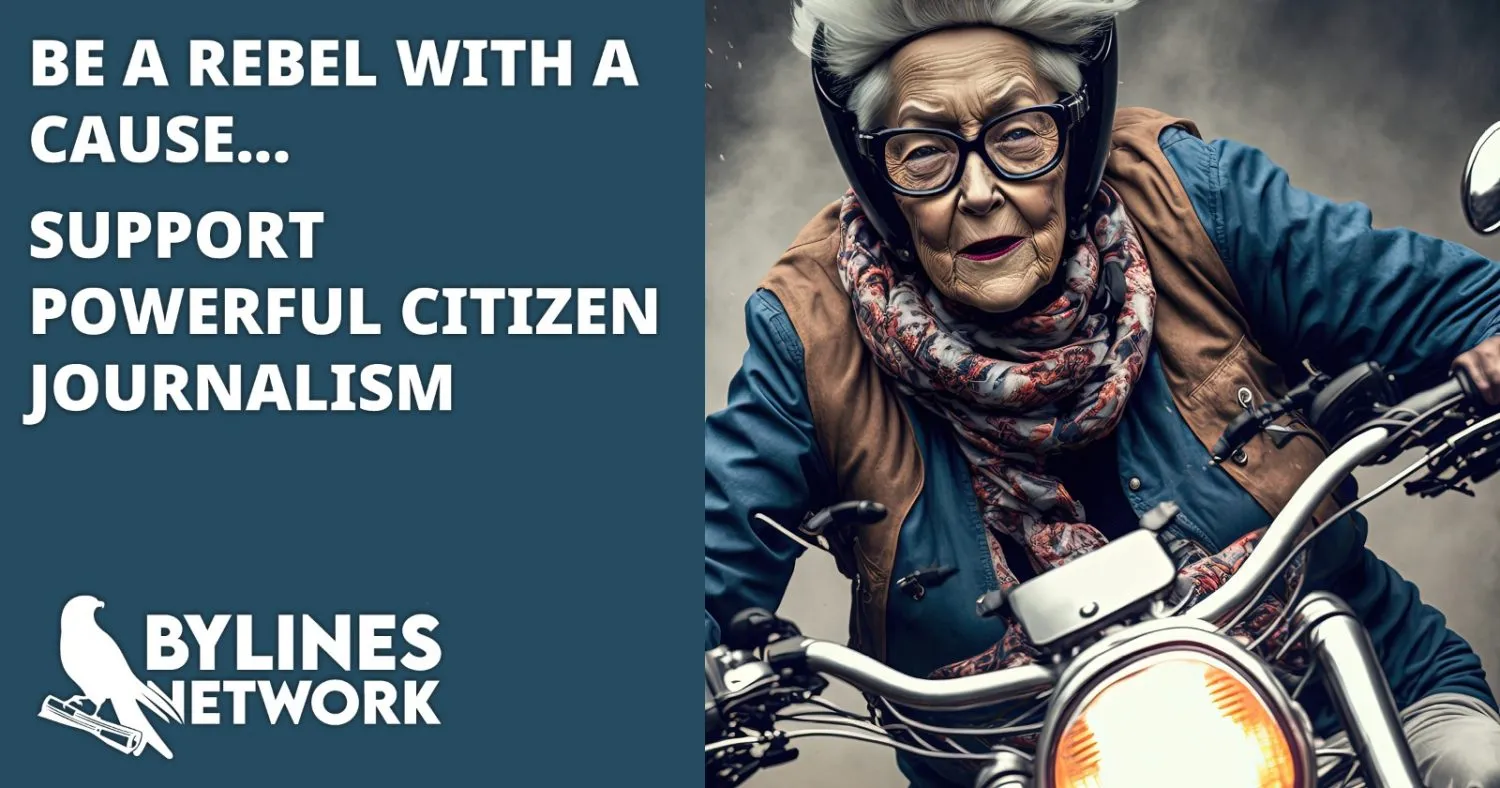 CLICK HERE TO SUPPORT THE BYLINES NETWORK CROWDFUNDER!