"I don't know how to drive stick," the young man shrugged when I offered to lend him my car. I frowned.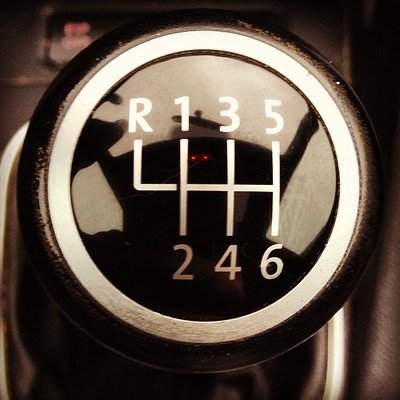 "But you do have a driver's license, yes?"
"Well … yeah," he responded. The "duh" was implied.
"But you don't know how to use a manual transmission."
"Right."
I didn't lend him the car.
This exchange took place in 1992. Since then, the United States of America has produced an entire generation of drivers who wouldn't know a gearshift from a door handle.
Now back in my day …
I acquired my driver's license in Cape Town, South Africa, in 1969. I was required to drive on both city streets and a highway; to parallel park; to navigate a parking lot slalom; and to start up from a dead stop on a steep hill. Back then, automatic cars were still the province of science fiction.
Over the past fifty years, I have driven on three continents, on both sides of the road. I made my living briefly as a school bus driver. I once even drove a semi – um, I mean a lorry – with sixteen gears for a mile on a Utah highway. But when my US driver's license expires twelve months after my proposed arrival in East Anglia, I will be required to pass the same written and practical driving tests required of 17-year-olds who have just barely learned what is meant by the term 'over-correct'.
In the 'Land of the Free', teenagers are liberated to drag race their automatic Chevys down Main Street USA without ever having encountered a manual transmission. I suspect that most of them would consider having to shift one's own gears akin to preparing dinner over an open fire. This is presumably why the United States is not among the countries whose drivers' permits can be exchanged seamlessly for a British license: the young man who did not borrow my car is not unique. Most Americans earn their driving licenses on the basis of a spin around the block in an automatic car. I am not exaggerating. I was obliged to retake my American test in 2016 following a bureaucratic error at the Department of Motor Vehicles. That, a ludicrously easy set of online questions, and a predictably exorbitant fee, was all it took.
Score one for Great Britain, say I. Annoying though it will be to once again be made to prove that I can make a car go without posing unacceptable risks to persons, animals, and property, I support the policy of ensuring that people actually know how to use the vehicles they're authorised to drive.
When dogs fly
Another inconvenient legal cul-de-sac I've encountered since contemplating a move to East Anglia leaves me not quite as sanguine.
I have a dog named Frankie. He weighs nine pounds. (I understand that's just over half a stone, yes? What is this 'stone' thing about, anyway?) Frankie's origins are shrouded in mystery: I met him at an animal rescue outfit when he was about two years old. (Aside to animal lovers: have you noticed that when a veterinarian is asked the age of a young adult dog, she almost invariably pronounces, "two"?) So, I don't know what he went through before he encountered the high life in my extravagantly appointed chambers, but whatever it was clearly left a nasty impression. Frankie is an anxious, neurotic little lad with critical separation issues.
Happily, the days of a mandatory six-month quarantine for animals entering the UK are no more. The rules were eased in 2012, in line with less-stringent EU policies. Stiff requirements continue to keep the UK rabies-free, but quarantines are applied only when those aren't met. Fair enough.
However, only service dogs may arrive in the aircraft cabin. All others must travel in the cargo hold.
Decoding British logic
Why, I asked, should the UK authorities care how Frankie is brought into the country? Surely he won't put the nation at greater risk for rabies or any other dog-borne plague if he flies in the cabin of a 787 Dreamliner, rather than being dumped out with the luggage? Or, for that matter, if he arrives in a hot-air balloon? I posed this very question to the relevant authority, and learned that it's because of the way animals are processed on their arrival at British airports. The only exception, again, is for service dogs. So, unless I succeed in training Frankie to nip the elbow of the entitled young man hogging our shared armrest – a trick I suspect most people would regard as a legitimate and valuable service – he won't be allowed in the cabin.
Frankie will not survive a nine-hour flight from Colorado in a cage stuffed amongst two hundred-odd Samsonite and Gucci spinners (or, in my case, a disintegrating wheelie case procured on a just-in-time basis from a thrift store – uh, charity shop). His undisputed magical powers notwithstanding, under such conditions, Frankie will reliably suffer a psychotic break.
So, here's what I'm going to have to do. I'll fly my boy into France in a crate shoved under the seat in front of me. This is still not ideal. Anyone who meets Frankie will understand at once that his proper place is on a sheepskin rug artfully arranged on his own plane seat. But at least I'll be able to make eye contact, and talk him down from his probable panic attacks.
Then, I'll have to figure out how to get us both from Paris de Gaulle to East Anglia. Somewhere along the way, of course, we'll have to assure some conscientious British animal control officer that Frankie has had all his shots, along with the various other procedures required by the UK's Pet Passport. I can only hope that they'll let me stay with him while they probe his orifices, or whatever it is they have to do to ensure his suitability for legal immigration.
The last time I took Frankie to be groomed, the groomer texted me to say he was rejecting my dog on the grounds that he was having a panic attack (Frankie was, that is; not the groomer – at least, I don't think so). I like to think that the nice young man who was trying merely to brush him might have succeeded had I been in the room. Likewise, I imagine that Frankie will make it through the immigration process with me by his side. Then again, I may be tragically overestimating my skills as a hostage negotiator. I suppose we'll be the first to know.
I cultivate a stiff upper lip
One does, of course, expect certain bureaucratic obstacles when relocating to another country. What one doesn't expect is the idiosyncratic nature of said obstacles. Who would have anticipated having to take another driving test at the age of 73, following an impeccable lifetime driving record? Who would have imagined that a government policy would mandate exactly where in an incoming aircraft a little dog may be carried? Not me.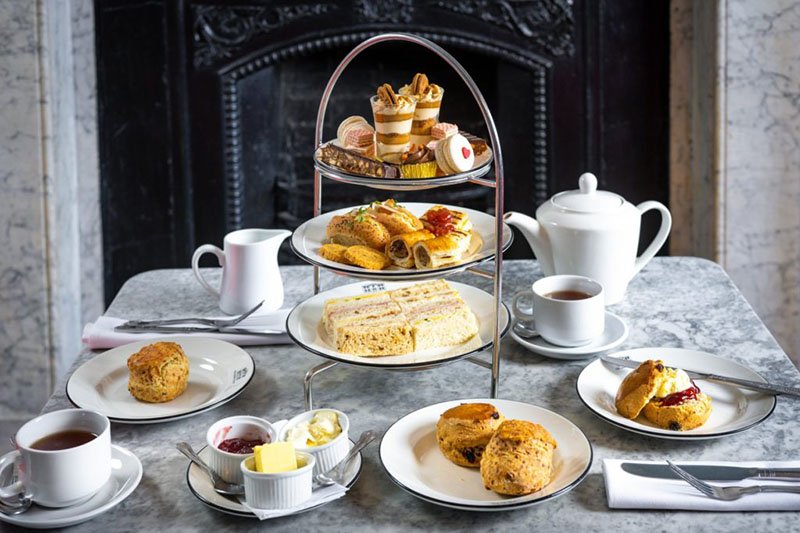 I can hardly wait to find out what other charming, quirky British traditions I'll be obliged to navigate. Yes, I confess that I'm a little cranky about it all. But it's almost worth it for the freedom to eat anything I want.
US wheat is poisoned to the extent that bread or pasta – or pastries, my favourite – consistently prompt outbreaks of eczema. Here in 'Blighty', I can indulge in fish and chips, steak and kidney pies, sausage rolls, and cream teas without any difficulty at all.
As my Londoner father used to say, "you pays your money and you takes your choice".
* Not really an American – born and raised in South Africa, I only began living in the US in my mid-twenties. And not really in East Anglia, either. I'm here on a trial run, and have yet to decide whether I'll relocate permanently.
---
More from East Anglia Bylines by Jennifer Woodhull
---