Recently the House of Commons Health and Social Care Select Committee led an inquiry into National Health Service dentistry, and found an appalling lack of provision is affecting UK dental health, particularly in East Anglia.
Gaps in service
A Norfolk man was taken off his dentist's list without warning five years ago, and hasn't managed to get onto another one's books since.
A Cambridge refugee returned to Ukraine for treatment.
Norwich Hospital is treating more people who've overdosed on painkillers.
A Norfolk woman's three pre-teen children have not seen a dentist for seven years and she can't get them registered with one. She also worries that her children may need braces, but private orthodontists are very costly.
When he couldn't get an emergency appointment, a Norfolk man extracted his own teeth with pliers.
A dentist who visits schools for a Norfolk voluntary project says he often sees pupils who've never seen a dentist or a toothbrush.
Dentaid, a charity originally set up for developing countries, now delivers more appointments to people in England. In wealthy Bury St Edmunds, 50 people queued for hours in a car park outside Dentaid's van, hoping for treatment – among them a Suffolk woman who had removed 13 of her own teeth.
Prevention is better than cure
Toothless in England campaign for an NHS dentist for everyone. Their spokesperson told me that it's costlier not to provide proper services. Desperate toothache sufferers often present at A&E, or resort to DIY dentistry which then needs costly correction. If mouth infections are not spotted at checkups, patients can develop sepsis and illnesses like mouth cancer. When discovered later on by doctors, they are more difficult and expensive to treat. Toothache causes people to miss school or work, and can lead to mental health issues.
Toothless in England feel the issue has been ignored and there has been no satisfactory response from government. To gain publicity for their message, they have launched a crowdfunder for funds to set up a website.
What's happening?
On the NHS Find a Dentist website, you can enter most East Anglian postcodes without finding a local available surgery. Generally, the depressing message is 'Not Accepting New Patients'.
In March, unable to recruit enough dentists to deliver NHS care, BUPA announced the closure of 85 practices. Suffolk surgeries in Brandon, Eye and Harleston will shut. North Walsham is under review, its future uncertain.
East Anglia is a 'dental desert'; in 2022 Suffolk, Norfolk and Cambridgeshire had no dentists registering new patients. Over 2,000 quit NHS practice last year, including dozens in Norfolk.
North West Norfolk MP, James Wild, campaigns for more dentists, and announced in 2022 that new provision had been secured in King's Lynn. However, using the Find a Dentist search there now, you are directed to Stowmarket as the nearest place accepting adults – a 94 mile round-trip by car.
Children, pregnant women, new mums and others are entitled to free treatment. It may be a right, but in many towns it is but a dream. No dentist is available. The sad reality is that we no longer have a functioning NHS service.
Reasons include recruitment and an unworkable NHS contract.
Recruitment and retention
Since Brexit, the number of EU-trained dentists registering annually in the UK has halved. There have also been obstacles for some EU professionals hoping to practice here.
Many asylum seekers who are qualified practitioners are prevented from working while waiting for interminable asylum applications to progress.
MPs Jerome Mayhew and Duncan Baker have called for a dental training school for Norfolk, to attract graduates to take jobs there. However, this is a long-term sticking plaster.
NHS contract
The main problem is the contract. There have been complaints about its viability since its 2006 introduction, yet it has not been overhauled. It pays for 'Units of Dental Activity' (UDA) regardless of time taken and cost. Dentists must meet targets which reward number of UDAs over quality of treatment. There are financial penalties for failing to hit the targets. It also doesn't promote preventive dentistry.
State funding does not cover costs, so many surgeries subsidise NHS work with private practice income. The contract leaves them out of pocket, and eventually they turn to private practice.
Nick Barker, professor of oral health science at Essex University, said in evidence to the inquiry opened recently by Parliament's Health and Social Care Committee: "The contractual problem is the whole problem. If you're working with something that is unworkable, nobody wants to do it".
The inquiry will not result in changes to the law, but it is hoped that it's a last chance to alert ministers to the drastic situation, and that with an election pending they may listen to constituents' needs. Dentist shortages is a common issue in MPs' postbags.
Insufficient changes
In November 2022, the NHS contract was modified slightly, but Shawn Charlwood, chair of the British Dental Association, said, "Ministers have done little more than rearrange the deckchairs. These minor tweaks will not end the access crisis or give demoralised dentists any reason to stay in the NHS."
In January, Duncan Baker tweeted: "The awful UDA contracts need total reform … They are simply resulting in dentists leaving the NHS and setting up to be private."
The government has had 13 years to improve dentistry, but the rot continues. All people want is regular appointments, at a local NHS surgery. Is it too much to ask? It was what we actually had, only 10 or 15 years ago. It hasn't taken long to wreck this service, built up carefully over decades. Those who can't afford to pay will literally suffer.
Is this shocking destruction down to massive incompetence or something more intentional?
---
More from East Anglia Bylines on children's health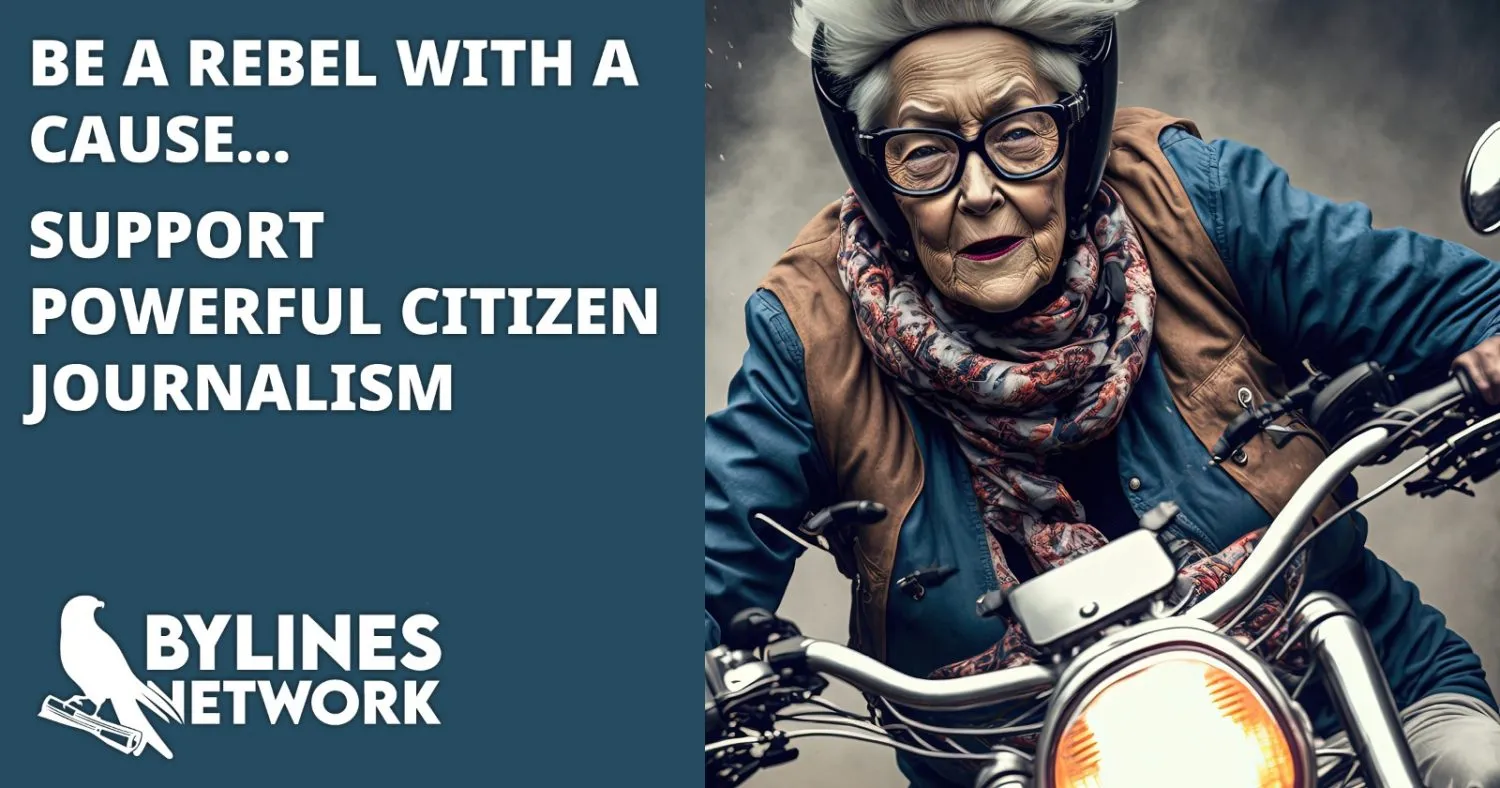 CLICK HERE TO SUPPORT THE BYLINES NETWORK CROWDFUNDER!