Community protest
Bloor Homes are building 662 houses on prime agricultural land. The developers demolished two bungalows to enable them to make a road into their new Rochford development. This road comes out directly opposite a primary school that has 500 pupils. There are continuous HGVs delivering to the site, pulling out into the main road and causing traffic tailbacks. The noise, disruption and mess are relentless.
We have tried our hardest to fight this development over the last five years. Hundreds of residents opposed it and consistently wrote letters to Rochford District Council (RDC) and Essex County Council. Just a couple of councillors tried to do all they could to help and the Rt Hon Mark Francois did his bit too, but alas most other councillors didn't want to know.
Court appeal
RDC eventually voted against the decision and it went to appeal. However, it wasn't quite all we thought it was. The only thing anybody was allowed to talk about was whether the traffic would cause a severe impact on the highways network. We had many questions we wanted to ask but were not allowed.
This was because RDC had agreed to everything else about the development except whether there would be a severe impact on the roads. There were many things we weren't happy about during the course of the appeal; we complained to the planning inspectorate but they wouldn't listen. The fault lies principally with the government, as their five-year land supply plan tells councils they must find appropriate land for housebuilding.
In May last year Michael Gove actually ditched this plan but alas, too late for Rochford. Councils knew they had to choose somewhere. Often this leads to bad choices which ultimately can make people's lives hell.
Rochford development: no new infrastructure
Boris Johnson said on page 31 of his 2019 manifesto that infrastructure needs to be built along with each development and should be up and working before people move into homes. This isn't happening. No new infrastructure is being built at all.
Our doctors and schools are all at breaking point and when this development is built it could cause population growth in excess of 1200 extra people. Even though Bloor are giving some money to the schools and GP surgeries they can't physically build onto them so it won't help. Our local roads can't cope with the traffic now, so with maybe another 1200 plus cars it will be a nightmare.
Trying to save our tree
We also fought to keep a 150-year-old oak tree which was thriving. It had a Tree Preservation Order on it and was registered with the Woodland Trust. The council's own arboriculturist even recommended keeping it because it would upset the biodiversity in the area. The developer wanted to cut it down to make a new filter lane to enable cars to turn into their new development.
We had a tree dweller living in the tree for four months so that they couldn't cut it down, but then Bloor took out an injunction on them. So in early February they executed our lovely tree, causing much upset for school children and residents alike.
Road layout
It wasn't just the tree we were concerned about; it was the dangerous layout Bloor would construct when the tree was gone, which includes reducing the width of the path outside the school by half, causing a danger to the children. Bloor claimed they had considered all other possible entrances but nothing else was workable. Our residents' group is in possession of witnessed written statements from two freeholders who between them own a site further along the main road. Both claim they were never approached by Bloor to ask about selling the land to be a potential entrance to the site, although it "is entirely suitable for what they intend and a much safer and more appropriate entrance than the one currently under construction opposite 2 schools and a pedestrian crossing."
Some residents and campaigners set up a tent aptly named "Knotweed Manor" because there was an abundance of knotweed when Bloor first entered the site. Knotweed Manor is regularly manned by our group to check Bloor are keeping to the rules. There is much to police. On our main road the traffic is regularly stopped, causing tailbacks, just so lorries can reverse into the site. The lorries go backwards and forwards. They're bringing so much mud out onto the road that now a sweeper lorry has to follow them out as well.
Communities are being bulldozed
So, to recap, Bloor will build 662 homes, meaning at least 1200 more people and cars on roads that can't cope now, causing more pollution, and no veteran oak tree to absorb it. To create an extra filter lane they're removing the bus layby, so it will cause congestion when buses stop on the actual road. All of this going on with 500 children entering and exiting the school.
Ordinary people need to be made aware of large development companies coming in and taking over their towns. It's happening all too often countrywide, mainly due to the current government's policies. Bloor in particular have been "arrogant", showing no compassion or care for the safety of our children. It's all about money to them.
Although we're supposed to live in a democratic society, sometimes it's difficult to see.
---
Earlier coverage of this story by East Anglia Bylines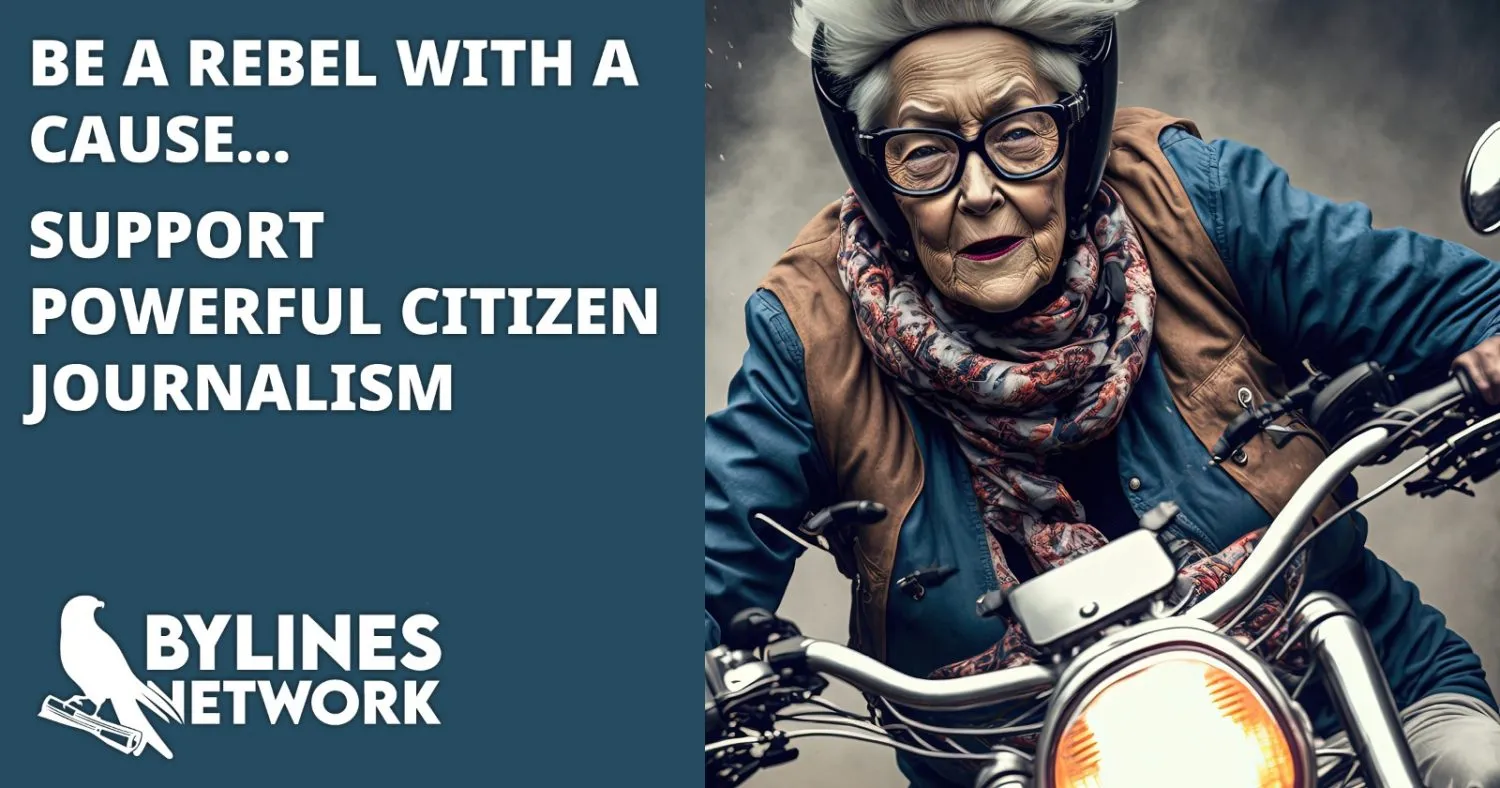 CLICK HERE TO SUPPORT THE BYLINES NETWORK CROWDFUNDER!