As the Wombles might ask if devising an electricity transmission strategy, 'Underground, overground or under the sea?'
Underground
Wide swathes of countryside over a 20km stretch between Great Holland and Lawford, in Tendring, Essex, could be dug up under proposals being consulted on until 12 August. Disruptive and damaging trenches up to 60-metres wide would be required between Lawford, Horsley Cross, Tendring, Thorpe-le-Soken and Great Holland.
This is just the start of what residents should expect in Tendring in future years if National Grid succeeds with its unpopular proposals for 180km of pylons between Norwich and Tilbury.
The operator behind Five Estuaries Wind Farm is consulting this summer, prior to its statutory consultation in 2023. The wind farm itself will be 37km off the coast and will consist of up to 79 turbines.
National Grid has stated that Five Estuaries must connect into the controversial 180km pylons plan known as 'East Anglia GREEN', which includes sub-stations at Lawford.
It will therefore make landfall between Frinton-on-Sea and Holland-on-Sea and will require 20km of cables to a substation at Lawford.
Similarly, North Falls has proposals in the same area. Onshore – North Falls Offshore Wind Farm Consultation
Overground
National Grid's 180km pylon proposal, 'East Anglia GREEN', would open the floodgates for connections from the North Sea. Every two years Crown Estates holds an auction and hands out licences to operators. The residents of Tendring will be subject to years of disruption and digging.
As Lawford/Ardleigh is National Grid's proposed substation hub in this part of East Anglia, this will be the focus for windfarm operators.
Nearly 22,000 people have signed a petition saying no to the damaging pylons project and yes to an offshore grid that would save consumers £6 billion and be better for the environment. The revelation that National Grid has told Five Estuaries to connect to East Anglia GREEN demonstrates that it made its mind up long ago and that it has no intention of taking consultation responses into account.
Solution: under the sea
While individual wind farm operators have their hands tied, being reliant on where National Grid tells them to connect, OFGEM does have preference for them to coordinate. Planning rules are due to change to include a presumption in favour of coordination.
Therefore, as a sector, wind farm operators should work together to insist on a strategic offshore grid instead of the piecemeal, radial approach that is so damaging.
National Grid needs to go back to the drawing board and create a blueprint for a strategic offshore grid. It did the groundwork in 2020.
Undoubtedly, the Wombles would plump for under the sea. A strategic grid is better for consumers, communities and countryside.
Consultation details are here: Consultation – Five Estuaries. Please have your say and say no to overground, no to underground and yes to under the sea!
---
More from East Anglia Bylines
---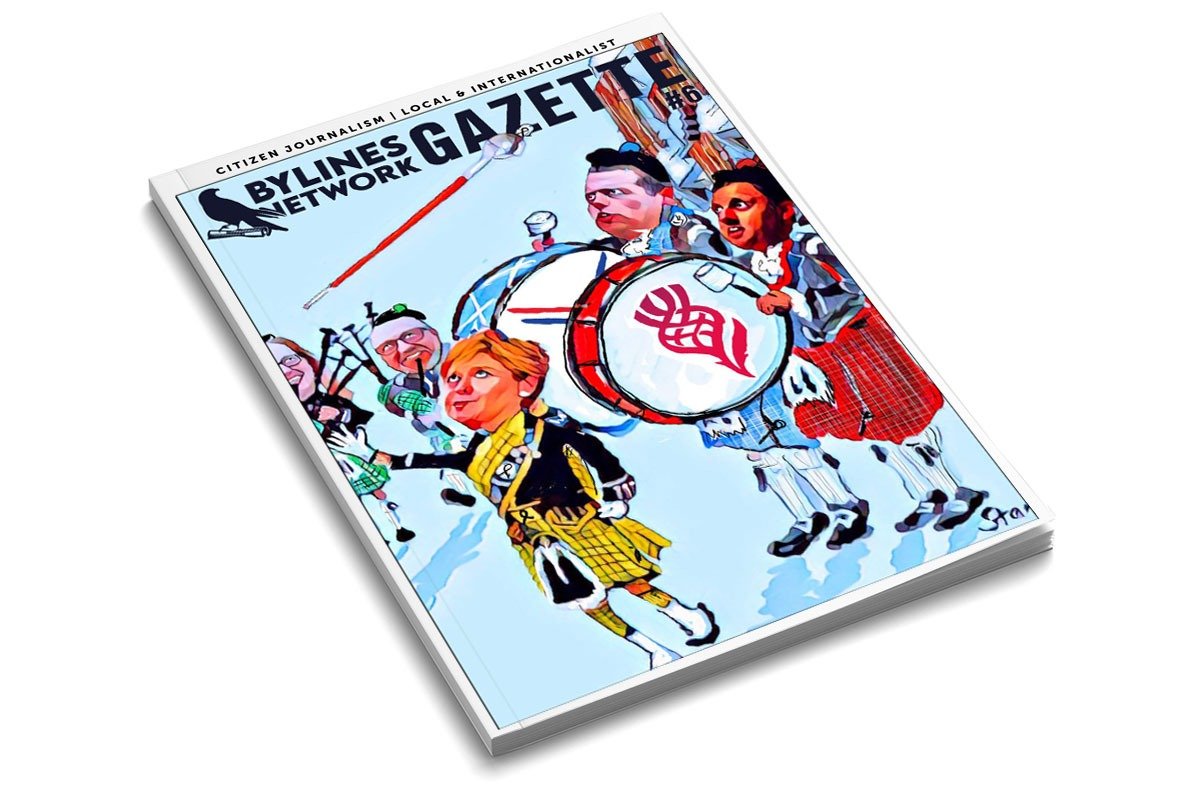 We need your help! The press in our country is dominated by billionaire-owned media, many offshore and avoiding paying tax. We are a citizen journalism publication but still have significant costs. If you believe in what we do, please consider subscribing to the Bylines Gazette 🙏