Soaring energy prices are forcing farmers to cut the application of fertilisers by 25%. Why is that, and what does this mean for the future quality of the soil and our ability to grow food?
There are two main types of fertilisers: organic (plant or animal-derived) and inorganic (man-made from chemicals). The most common inorganic fertiliser is nitrogen-based, produced from natural gas.
As the cost of gas has risen in recent months, it has pushed up the cost of ammonium nitrate fertiliser to more than £1,000 a tonne compared to £280 a tonne approximately a year ago. This has serious implications for the future of UK farming.
In 2014, the UN Food and Agriculture Organisation (FAO) reported that global soils were degrading so quickly that the world's remaining topsoil will be gone in 60 years. In other words, due to progressing desertification, we only have sixty harvests left.
In 2019 Government Minister Michael Gove suggested that the UK is 30-40 years from losing its soil fertility. The numbers are disputed, but scientists have warned that the UK is facing an "agricultural crisis" unless dramatic action is taken to reverse the depletion in soil nutrients.
Fertilisers
It is essential that the quality of our soil across East Anglia is maintained at the highest possible level. The application of fertilisers is an important part of this care. It is therefore concerning to hear that the largest fertiliser producer in Britain is to permanently close one of its plants due to the soaring cost of energy.
Energy Prices
US fertiliser group, CF Industries reports that the projected, future price of natural gas indicates that nitrogen fertiliser facilities in the UK and Europe will be "the world's high-cost marginal producers for the foreseeable future, presenting a constant challenge to the sustainability of current operations".
CF has advised that it will permanently close its ammonium nitrate (AN) Ince plant in Cheshire, with the loss of 350 jobs. They claim this will make their Billingham plant in Teesside viable for the long term.
Production at the Ince plant was initially closed in September last year, when the rising price of gas impacted the viability of the operation. The Billingham plant reopened in October following a multi-million-pound Government grant and the agreement of new supply deals with BOC, Nippon Gases and Air Liquide.
CO2 gas supply
Last year many will remember reports of a shortage of CO2 gas, widely used in the meat industry for slaughtering livestock, food and drink production and packaging. CF Industries are major producers of carbon dioxide, a by-product of fertiliser production.
The UK has been producing around 1.5 million tonnes of fertiliser, that according to CF, equates to approximately 40 percent of our requirements. Following the invasion of Ukraine and the imposition of sanctions, there are now serious concerns regarding future shipments from Russia, the world's largest producer and exporter of synthetic fertiliser.
Cut backs
Soaring costs are already having an impact. Essex farmer Tom Bradshaw recently told BBC Politics East his fertiliser costs had risen 140%. "Our fertiliser tanks last year would have cost us £15,000 to fill. Next year they are costing £36,000."
Mr Bradshaw is the National Farmers Union (NFU) deputy president. The organisation is calling on the government to look at ways to help farmers. One way would be to cap gas prices for business users. At present only domestic users have the price of gas capped.
Meanwhile, due to rising costs, many UK farmers are planning to reduce the application of fertiliser by up to 25%. This will potentially impact future yields and reduce the viability of the soil. This comes at a time when previously reported labour shortages are currently forcing farmers to leave crops to rot in the ground.
UK farmers will have to make decisions on future crop choices based on rising costs and the availability of labour. These increased costs are set to further push up the price food, squeezing families even more during the current cost of living crisis.
The supply chain and food security for the people of East Anglia and the UK is under increasing pressure from all sides.
---
More on farming
---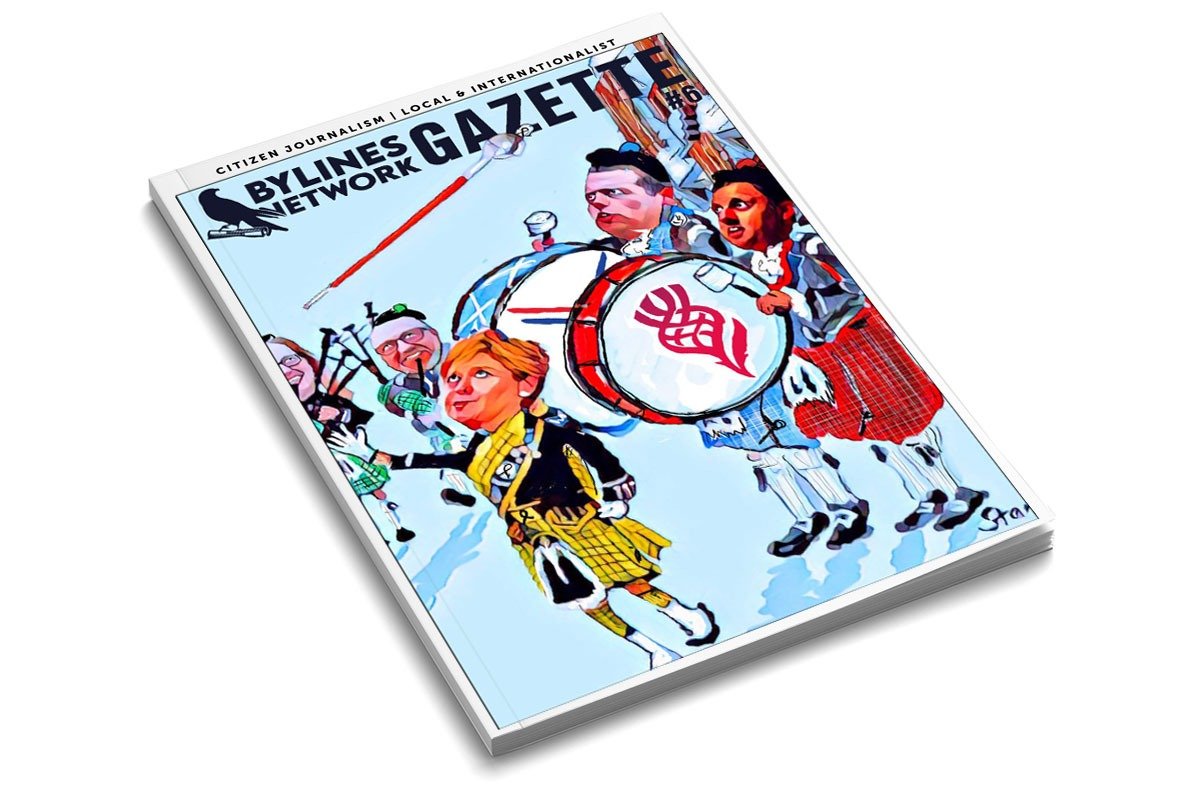 We need your help! The press in our country is dominated by billionaire-owned media, many offshore and avoiding paying tax. We are a citizen journalism publication but still have significant costs. If you believe in what we do, please consider subscribing to the Bylines Gazette 🙏