Sir Norman Lamb, Liberal Democrat Member of Parliament (MP) for North Norfolk from 2001 to 2019, Minister of State for Care & Support from 2012 to 2015 and chair of the Science and Technology Select Committee from 2017 to 2019, is rare among elder statesman of British politics: his reputation remains untarnished. He describes himself as a progressive liberal who dislikes "tribal politics" and believes in political cooperation and collaboration. On 17 March in Cromer, he sat down with Steffan Aquarone, the prospective Liberal Democrat candidate for the North Norfolk constituency that Lamb himself once represented, and afterwards discussed current political issues with our reporter Kate Moore.
Brexit, and parting ways with the Liberal Democrats
Sir Norman Lamb said that Brexit "divided families", including his own – even when you are on the same side! As a "Remainer", Sir Norman felt that his party must accept the referendum outcome and "negotiate a close relationship". So when his LibDem colleagues disagreed about voting for a framework based on access to the Single Market and the Customs Union, preferring to push for a second referendum vote, Lamb said he "felt it was time to move on".
A liberal progressive nevertheless
Musing on the state of UK politics today, Lamb says he is "a liberal, a progressive". He believes the "populist right" government under Rishi Sunak is very dangerous, though "less offensive" than those under Boris Johnson and Liz Truss. "Populists are good at exploiting grievances but are found wanting when it comes to governing", he explains. Hence we have what he describes as "chaotic government". Always considered he adds – citing the disastrous Iraq war – that the Labour party is not without its faults and can be "authoritarian".
The UK on the world stage
The UK Government's flouting of international law, Brexit and the behaviour of Boris Johnson as prime minister, says Sir Norman, have diminished the nation's standing on the international stage. When USA President George Bush was seeking European support for the Iraq War, he approached the UK and PM Tony Blair in the first instance. Lamb believes the UK no longer has its former credibility and influence: the USA would bypass Britain and go directly to France, Germany or another European state.
Leaving the EU has removed the UK from many international forums. Not only has this caused harm to the UK but, Lamb says, it also diminishes the EU. Previously the UK would forge alliances with other European states to amplify their voice or to temper a French German axis. Rather than a return to the EU, Lamb would prefer to see a reformed settlement along the lines of Macron's proposed "two-tier Europe".
Breaking away from EU regulations via the Retained EU Law bill is a "seductive idea". However it poses an enormous challenge to exporters, financial and logistical, who will have to juggle UK regulation with EU standards. It's an "irony" that Sunak's Northern Ireland position leaves it with a foot in both camps – a luxury Great Britain's exporters don't have.
LibDem prospects in North Norfolk and beyond
Looking to the future, Lamb says he is "personally invested in recovering the North Norfolk seat" for the LibDems, with Steffan Aquarone as its MP. He praises the work of the LibDem-led North Norfolk District Council (NNDC), and in particular the work of Cllr Tim Adams and Cllr Wendy Fredericks. He believes North Norfolk is leading the way in "social prescribing", which connects people to activities, groups, and services to address the practical, social, and emotional needs that affect health and wellbeing. NNDC, moreover, balances the budget every year, demonstrating that Liberal Democrats can govern successfully.
Can the Liberal Democrats win seats? He observes that when there is an unpopular leader of the Labour Party, "someone that people fear, rightly or wrongly, becoming PM", there is a big reduction in Liberal Democrat votes. He believes the Conservatives are too concerned with Farage and with playing to the right wing, and their vote may slip away. Moreover, the 44-day Truss débâcle has discredited the influence of the various 55 Tufton St think tanks and that the pendulum is swinging away from populism.
New media, new politics
What about the influence of the press? A big factor in Tony Blair's electoral success, says Lamb, was that he converted the press to the Labour cause – including Murdoch, the owner of the News Corp. stable of newspapers that includes The Times and The Sun.
"Can we as a party reduce the nonsense coming out of mainstream media?" Lamb is asked. "Honestly, I don't think we can do anything," he replies. Media owners have their own agenda, he explains, and the public give too much respect to old fashioned media. However, the online media bypasses the "biased press" and an increasing number of people get their news online. We must focus on that.
Sir Norman Lamb believes that a new style of politics can happen, that Parliament needs progressive, liberal voices, and that politics is the better for cross-party collaboration. He is a man of great stature and conviction, and still in his current roles is working hard to improve health, social care and the treatment of mental health for all.
It is no wonder that as their MP he built up a strong bond of trust with the people of North Norfolk, many of whom still hold him in high regard. The country needs more Sir Norman Lambs.
*
Look out for an article profiling Sir Norman Lamb, which will appear in East Anglia Bylines in the near future.
---
More from East Anglia Bylines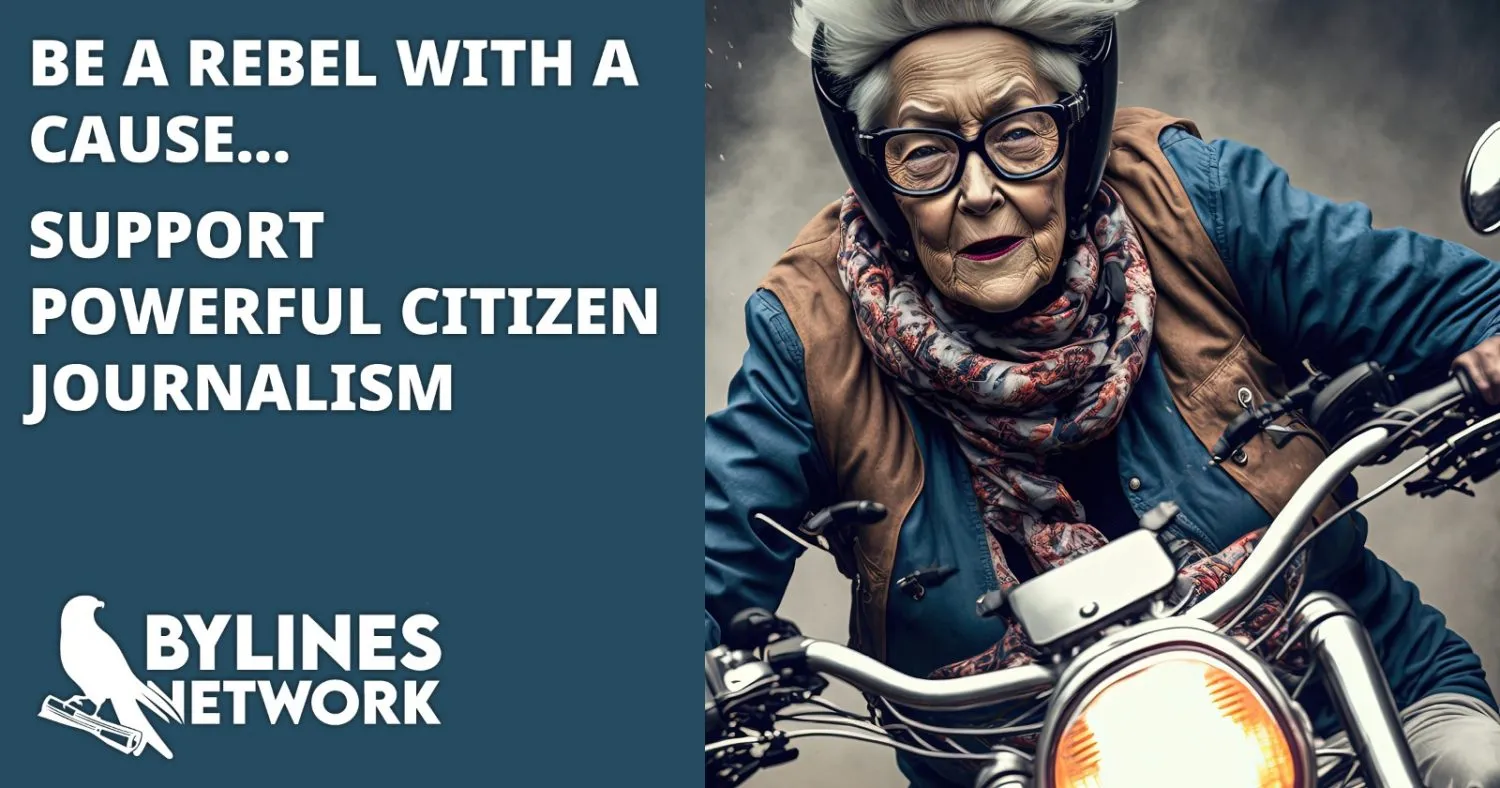 CLICK HERE TO SUPPORT THE BYLINES NETWORK CROWDFUNDER!