Every Tesco shopper will have noticed the blue disc container, usually placed by the door, where shoppers can select one of three local, worthy causes to win a Tesco Community Fund award by placing a disc in the slot of their choice. In December one of the three causes put to the public's vote was the local social enterprise The Feed, and it was recently awarded £1,500.
Tesco's Community Grants scheme – previously Tesco Bags of Help – has already provided over £100 million to more than 50,000 projects across Britain.
Social supermarket
The Tesco grant will be ploughed into The Feed's social supermarket. The popularity of The Feed's community fridge during the pandemic proved there was a need in Norwich for this type of service, which led the social enterprise to apply for funding for a social supermarket with its own dedicated premises.
Based in Hall Road and run like a commercial shop, the social supermarket relies on some donations, but the organisation also negotiates with suppliers for the best possible deals for the shop. Generous donors include McCarthys, a local fruit & veg wholesaler that donates a pallet every week, and Bernard Matthews also helps on a weekly basis with fresh chicken. For shoppers, fruit and vegetables are free, as are hygiene products and toiletries.
Running a shop
As marketing manager Chris Elliott clarified, "We are buying in products, and we are running at a loss to make the stock affordable. Everything we sell is at low cost." Dignity is important to The Feed, and the shop also has an adjoining coffee area where the shoppers can easily access advice services. CAB, Shelter and others, as well as health organisations, are taking part in this initiative. "We would love to see a transition where members no longer need to come to the supermarket or seek advice."
People can self-refer by signing up to become members of the community – no outside references are asked for, but if supermarket members share details of their situation, The Feed is better placed to assess their needs.
Between July 2022 and January 2023, the supermarket gained 1,700 members, and that figure is expected to rise. A third of those are in work. The cost-of-living crisis really has had an impact on Norwich.
"Our food makes a difference"
Since its inception in 2014, The Feed has demonstrated that nurturing those in need and offering training and advice can go some way to achieving its mission of "building a community free from poverty."
One of the Feed's major achievements is to help those who, for whatever reason, need support to get back to or even think about work. The Feed has five Norwich-based cafés. Three of these are open to the public, and two are in-house provision at Kettles Foods and Norwich University of the Arts. All five help the social enterprise to generate an income and, importantly, provide training opportunities.
Bloom
Among its many activities, the social enterprise also offers a women-only project called Bloom that helps women consider and improve their wellbeing, and offers access to training and new skills.
The Feed: fighting poverty
During the pandemic The Feed opened its community fridge from its Prince of Wales Road café. As its marketing manager Chris Elliott explains, "We soon discovered that a whole group of people were pushed into need as a result of unemployment or furlough. Our first response was to open the community fridge." Supported by organisations with excess or short-dated food, this was a place that all could access. Chris tells us, "About 100 people a week were using this service and the fridge cut down on food waste from supermarkets and food shops."
Working collectively
As part of the Norwich-based Pathways collective, The Feed cross-refers with other organisations within the collective, including Norwich City council and St Martin's Housing Trust, to enable people to find training or find suitable housing. Pathways works on the client's needs, not the wishes of statutory housing organisations, and The Feed can offer constructive training and a supportive way forward into the world of work.
If you need training or know someone who could do with some guidance in getting back to work, why not contact The Feed? Or just go to one of their cafés and chill. Their Reuben sandwiches are a game-changer.
---
More on poverty in Norwich from East Anglia Bylines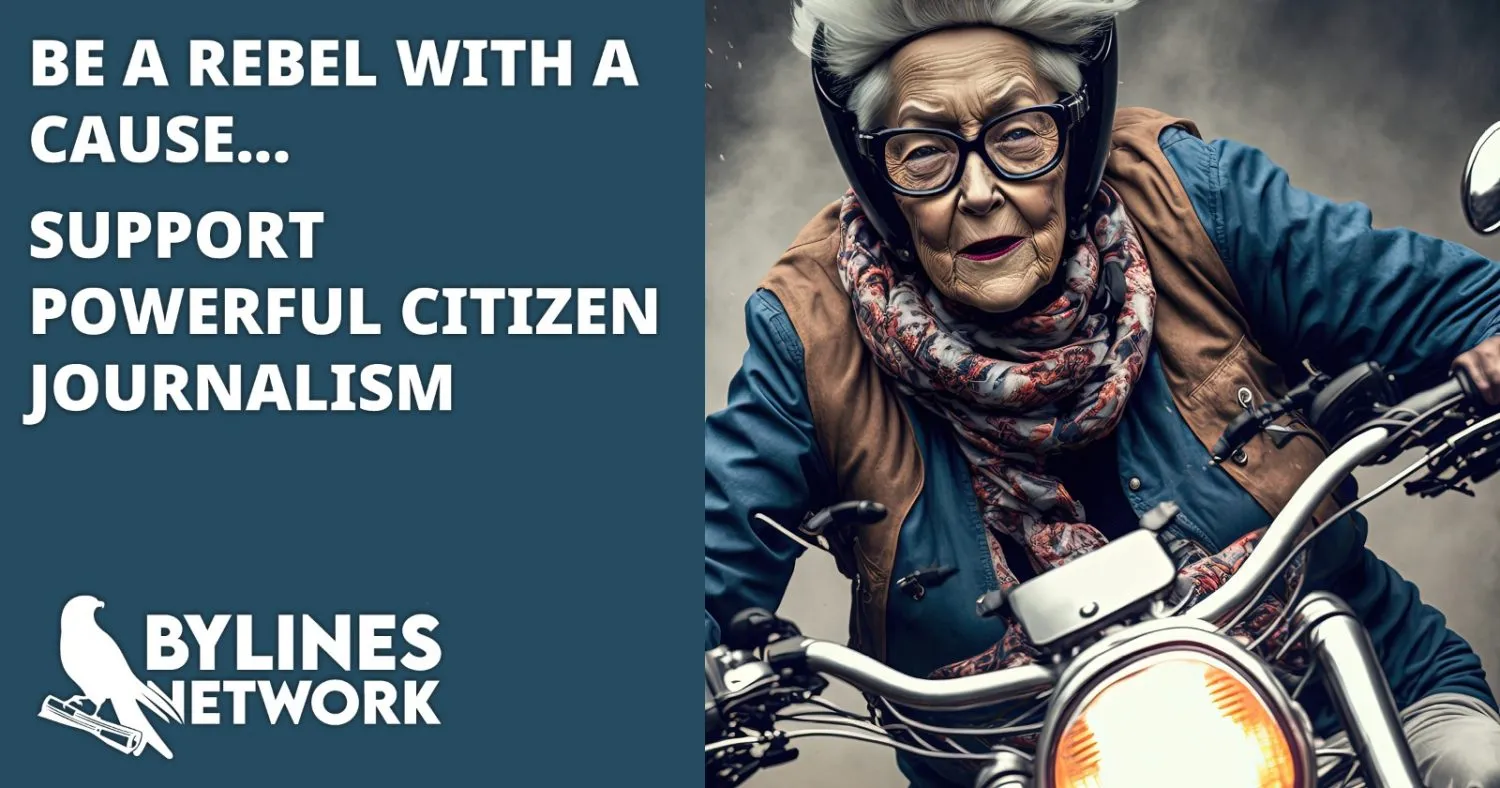 CLICK HERE TO SUPPORT THE BYLINES NETWORK CROWDFUNDER!