Defying the rain, a lively crowd of over 300 gathered on the steps of Norwich City hall on Sunday to show support for Ukraine. It included many Ukrainians, both young and old, who are currently living here, and their Norfolk hosts. The event was organised by Natalia Scott, a Ukrainian citizen living in Norwich. She addressed the crowd in both Ukrainian and English, and expressed thanks to the Norfolk families who have so warmly welcomed Ukrainian citizens into their homes.
Training up young Ukrainian patriots
Protesters of all ages held flags and placards. One protester had woven a halo of ears of wheat into her hair, and the crowd were a sea of blue and yellow.
The enthusiastic chanting was led not only by the adults, but also with verve by some of the children present. One girl, aged about 8, used the portable megaphone to lead the crowd in singing a Ukrainian song. The chanting was in both Ukrainian and English, in support of Ukraine ("Stop the war in Ukraine"; "Norwich stands with Ukraine") and in defiance of Russia ("Russia is a terrorist state"). It was moving to see our Ukrainian guests of all ages so forcefully expressing their love for the homeland they have been wrenched from, and their dedication to its future.
Ukrainian refugee family refused entry on arrival in the UK
I spoke with Olena, from Irpin, near Bucha and Kiev. She and her husband fled their home as soon as they first heard the attack flights overhead targeting Kyiv, before daybreak on 24 February, with their young children still in their nightclothes. They crossed the border into Poland before the government restrictions on men leaving the country had been put in place.
Olena's mother-in-law lives in the UK with her British husband, and the family had only recently returned from a visit to them earlier in February, so they had valid visas for the UK. They therefore drove from Poland to Calais to head once more for Norfolk.
Shockingly, this time Olena and her family were refused entry into the UK. The Border Force officer they encountered explained this was because war had broken out in Ukraine and they had therefore been designated as refugees when they arrived in Calais. The family were to go back to a visa centre and apply for family scheme visas. They had to drive back to Poland to make their application – including an unplanned three-day stop in Dortmund for doctors to treat their daughter's complex arm fracture. In Warsaw they waited a further three weeks to be granted their visas. They were finally able to get to the UK on 24 March, a highly stressful month after leaving home. Olena says now that she doesn't know how they coped with it all – she was unable to think straight for two whole weeks after their ordeal.
Hope, but also heartache
Olena's husband, a doctor, works for an international company and has been able to transfer from the Eastern European office to the UK office. He has been able to continue working and they have thus been able to rent accommodation. Olena, also a doctor, is working towards her English-language exams and to have her medical qualifications recognised in the UK so that she can work here in due course. For now, she is focusing on helping her young family adapt to their new circumstances, after having been torn so suddenly from the life they knew.
In a tragedy that crystallises the agony of Eastern Ukraine, Olena told me that her parents live in Donbas, and are in support of the war and of Putin – she has not had any contact with them since early March. How many other families, I wonder, are coping with the same heartache?
* * *
East Anglia Bylines welcomes article proposals about how Ukrainians taking refuge here are settling in our region. Do contact editor@eastangliabylines.co.uk with an outline of what you would like to write about.
---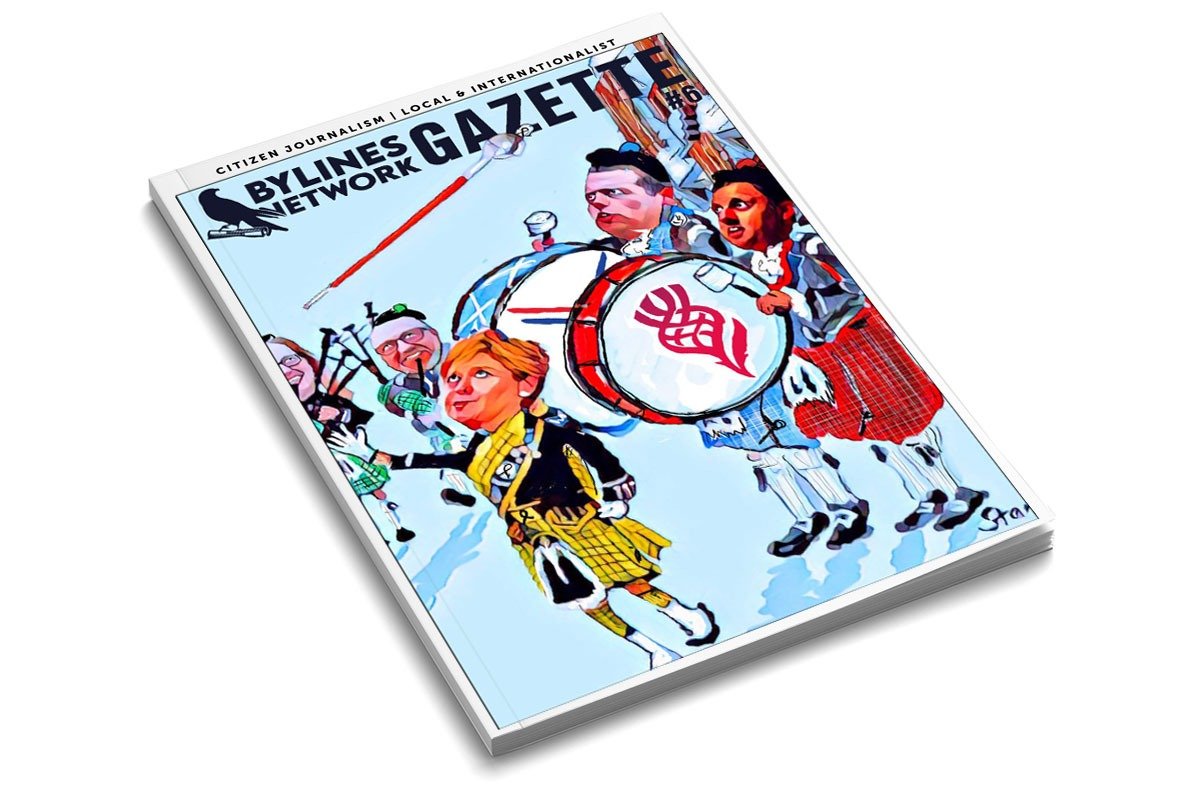 We need your help! The press in our country is dominated by billionaire-owned media, many offshore and avoiding paying tax. We are a citizen journalism publication but still have significant costs. If you believe in what we do, please consider subscribing to the Bylines Gazette 🙏
---
More from east Anglia Bylines