This week the government passed its Northern Ireland Protocol Bill. Not one Tory MP voted against a deliberate intention to break international law and therefore incur trade sanctions and bring international opprobrium on Britain. None. The furthest their consciences would prick them was to abstain – or at least be absent from the vote. (No doubt most had flimsy if plausible enough excuses to get past the party whips: "Unfortunately I find I shall be washing my hair that evening and so will have to miss the vote".
But for the record, nine of the region's Tory MPs didn't actually vote for the bill, whatever their excuses, are:
Robert Halfon (Harlow)
Priti Patel (Witham)
John Baron (Basildon and Billericay)
James Cleverly (Braintree)
Jackie Doyle-Price (Thurrock)
Steve Barclay (North East Cambs)
Shailesh Vara (North West Cambs)
Nadine Dorries (Mid Beds)
Chloe Smith (Norwich North)
So those MPs from the east who actually voted to break international law included our two occasional half-hearted rebels, Dan Poulter (Central Suffolk) and Peter Aldous (Waveney). Dr Poulter has, in recent times, portrayed himself as a man of principle, occasionally standing up against the Tory whips. So, we must conclude that he is actually in favour of the bill, not just going along with the party line.
Those of his constituents who make it a habit to write to him might like to try and discover just how he thought his vote in favour will improve the country in any way.
*
With unhappy timing for the government, we learnt on the same day that as this region records the fastest rate of population growth in the country, it has also received the lowest amount of "levelling-up funding". It would be interesting to learn what excuses our MPs have for allowing this to happen. How does supporting their own voters stack up against voting for the government to break the law, invite a trade war and so bring even more economic misery?
*
Last week, Pecksniff wrote about the resignation letter from Oliver Dowden MP (Hertsmere) as joint chair of the Conservative Party. One of his previous posts was as culture secretary, and Ian Dunt of the i newspaper reminds us of just how pernicious his tenure was for cultural bodies and just how enthusiastically he pursued the culture wars. He was probably one of the greatest instigators.
Do the voters of Hertsmere care whether their MP is a latterday cultural witchfinder general? Probably not, or at least not enough.
*
So to this week's reluctant report on Nadine Dorries MP (Mid Beds), our present culture secretary. There was embarrassment even among Tories this week at a Tory fundraiser at the V&A, when she performed what was described as "a sexually suggestive call and response routine" with Boris Johnson during his speech. He asked her about the broadband roll-out figures, and she responded: "69%". Wearing his customary smirk, the prime minister then repeated "69!", glancing around his audience for guffaws.
For most people, this kind of sexual innuendo ceased being funny about the time they began taking their GCSEs. But what can we expect when we have as a culture secretary a woman who makes money on the side by writing what are widely seen as pornographic novels?
*
… And here is a brief piece of film showing Nadine Dorries being booed by the public as she turned up for the fund-raiser.
*
The latest culture war is over the rights and wrongs of the rail strike, with the government as usual interested only in twisting events to suit their agenda. Grant Shapps MP (Welwyn Hatfield) is also transport secretary and has been kept busy this week not with trying to settle the dispute, as you might imagine, but with denying accusations that he's trying to prolong it.
It seems the rail companies are quite keen to talk to the RMT union to see what can be done, but under the terms of their operators' licence from the government they are not allowed to negotiate without the approval of Mr Shapps. That approval is not forthcoming. According to an eminent employment lawyer, Michael Ford QC, there exists a secret dispute handling plan which gives "ultimate power and direction of the handling of the strike to the secretary of state".
*
And on the subject of Grant Shapps, it seems we are through the looking glass now. There are moves afoot in Westminster, so we are told, to promote him as a potential successor to Boris Johnson. Mr Shapps is is a man with an extremely dubious commercial history, including claims of infringing copyright and operating a 'ponzi' scheme of pyramid selling, offering 'get-rich-quick' kits to gullible punters at 500 quid a go, and using at least three pseudonyms to do so. Naturally Mr Shapps denies all such claims.
*
It seems James Cleverly, MP for Braintree and a government minister, may have been unwise in a claim he made on Twitter about Steve Bray, the anti-Brexit protester. Mr Cleverly made allegations as to the source of Mr Bray's financial support in, as he sees it, harassing MPs. Mr Cleverly's parliamentary colleague Andrea Leadsom made a similar mistake earlier and, though she hastily deleted the accusation, may still be facing libel charges. As Pecksniff writes this, Mr Cleverly's accusation is still online to be read. Libel damages can be eye-watering. But perhaps Mr Cleverly still has some of those parliamentary expenses stashed away for a rainy day.
*
This week Pecksniff is in the lovely valley of the Lot, known recently as the poor man's Dordogne (which is just north of here). As the Dordogne began to fill up with the British so they spilled over the border into the Lot, and for some reason the area held a particular attraction for those from Norfolk. Estate agents too all seemed to be from Norfolk. There was hardly an immobilier in the Lot valley who wasn't yet another young woman from Attleborough.
The Norfolk accent was everywhere, and the locals quickly discerned that it was distinctive from the rest of the British ex-pats. New Norfolk arrivals were quickly 'taken up' by the French, and all things Norfolk became quite fashionable. In fact at one point, it was quite the thing among the French to pronounce 'chateau' as 'chatoo'.
But the fad seems to have passed, as have the number of visitors and ex-pats. As in the Languedoc last week, scarcely a British voice to be heard these days.
*
Apparently, Steve Barclay MP (North East Cambridgeshire), also Boris Johnson's chief of staff, called his boss the day after the Tories were vanquished in last week's by elections to tell him he still had his full support. How bizarre. What was going through Mr Barclay's mind when he decided this was a good idea? If you reach the uncharitable conclusion that this was the act of a spineless sycophant, toadying up to his boss, then how do you think his boss would have taken it?
Still had his full support? The nearest comparison is that notorious response to the football club manager from his board immediately after the team has just been trounced 14-0.
*
The debates on the prospects of a progressive alliance to beat the Tories continue, mostly among keyboard warriors with no experience of practical politics. The problems facing a formal pact between Labour and the Liberal Democrats have always looked insurmountable. But fortunately, recent election results suggest the voting public have got hold of this tactical voting lark and can do the business without much input from the parties.
There was an interesting contribution in the Hertford and Stortford constituency this week. The sitting Tory MP is the inept and wholly anonymous Julie Marson. Following her party's two by-election trouncings, Labour have laid out at pompous length their claim to be her foremost challenger, and so worthy of the anti-Tory vote.
Chest thumping is probably not the best way of getting other opposition parties to accept your claims of legitimacy, but that's Labour for you. The Liberal Democrats then seemingly formed a committee to respond, again at tedious length, but allowed better judgement to override Labour's bad manners and finally accepted that: "So yes, (tactical voting) might even happen in Hertford and Stortford". But they go on: "We would not envisage any formal co-operation".
Then of course the Greens had to pitch in, at even greater length. Having spent a career in the noble art of political public relations, Pecksniff would like to offer a delicate word of advice to party spokespeople: less is more. The more tedious your statement, the less likely it is to be read and the more likely it is to be edited. Remember, you are in politics and you are supposed to be good at this stuff. Pomposity and boredom is rarely the way to get a voter's cross.
*
One of the reasons why the French find the English so difficult to understand is the way we seem slaves to the state. It holds much less moral authority in France, where everybody sees themselves proudly as citizens.
Here in the Lot, scarcely a hundred years ago villages were so independent they acted almost like feudal city states, always ready to take offence at some imagined slight from a neighbouring village. One such violent dispute took place over a statue of the Virgin Mary, and the refusal of one village to have her back and therefore her backside turned towards them.
This attitude of French love for their own turf continues, and not so many years ago the French army had to hide a report which said new recruits had little grasp of patriotism and fighting for their country. Their loyalties lay much closer to home. So, the French have always been baffled by how supine the British often seem to some distant high authority. Needless to say, as they survey the iniquities of the Johnson government and the way the British acquiesce, they are speechless.
*
Pecksniff's attention was drawn this week to a report from the United Nations Human Rights Commission. It is three years old, but the situation described has beyond question grown worse. It is reporting on human rights in Britain. Among the points it makes in its summary are that "though the United Kingdom is the world's fifth largest economy, one fifth of its population (14 million people) live in poverty".
It goes on: "The social safety net has been badly damaged by drastic cuts to local authorities' budgets, which have eliminated many social services… The bottom line is that much of the glue that has held British society together since the Second World War has been deliberately removed and replaced with a harsh and uncaring ethos."
How much worse have things become since 2019? It is difficult to obtain up-to-date data on conditions in this region, but there is something we could all do. We can write to our own local MPs, including a link to the report (of which the image is the first page), asking for an opinion on just how things stand at the moment. On the assumption that any MP has the brass neck to respond, Pecksniff would be immensely interested to learn what they have to say.
*
Finally this week, a plaintive call from Sir Charles Walker (Broxbourne). His concerns for a school in his constituency could be echoed by schools (as well as hospitals) across East Anglia.
Pecksniff has brought it up before. MPs ignore their constituents, and ministers ignore their MPs. There is no will, no plan, no money. Actually, as our infrastructure crumbles, often literally, there is – let's face it – no government.
Dear readers, we are on our own.
*
Special thanks this week go to Steve Skinner.
---
<<< Pecksniff's Diary: last week
More from East Anglia Bylines
---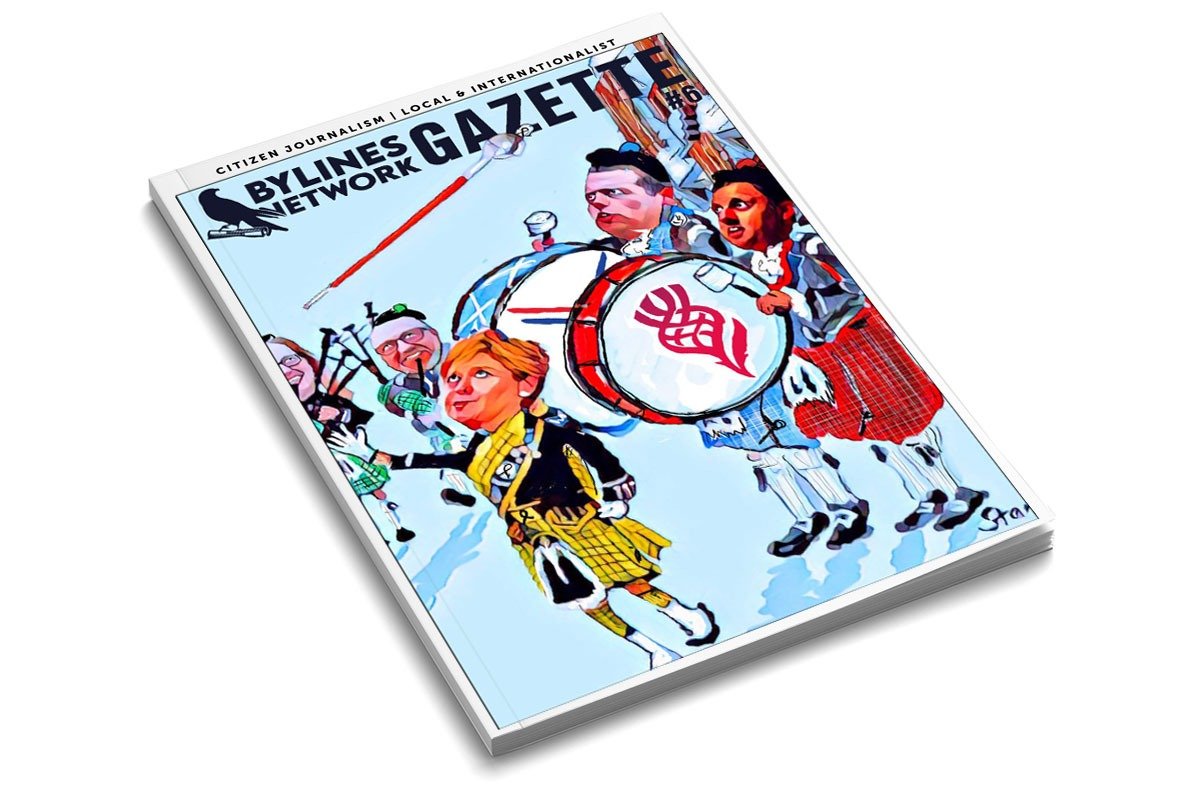 We need your help! The press in our country is dominated by billionaire-owned media, many offshore and avoiding paying tax. We are a citizen journalism publication but still have significant costs. If you believe in what we do, please consider subscribing to the Bylines Gazette 🙏