Note from the editor: this week we celebrate our diary's 100th edition by that loveable rogue, Pecksniff. I was going to ask him to write something to mark the occasion, but he'd already slipped out the door and was well on his way to the Muckrakers before I got the chance. So it's down to me to thank him and his network of dobbers-in for holding our local politicians to account. Please keep your tips coming ([email protected]). We hope you like the new look.
Why, week after week, does Keir Starmer seemingly go out of his way to make it difficult to love him, or even approve of him? He is the only hope we have, which in itself is sometimes a depressing thought. Where is the delicacy, the nuance? Was it entirely impossible to say something sensible about Israel and Gaza without infuriating so many in his own party?
But meanwhile, in absentia his previous bravura statements on Brexit have come back to haunt him. An interview this week by Robert Peston with Michel Barnier makes clear again that Labour's "making Brexit work" is gibberish. So is Keir Starmer lying in his intent, or does he genuinely not understand that? (His reluctance to talk any sense on Brexit can partly be put down to what Andrew Rawnsley in the Observer refers to as "beaten dog syndrome".)
In the interview, Michel Barnier once again makes clear that any real renegotiation of the Brexit agreement is impossible. We were offered the single market and the customs union and we refused them. So, for the umpteenth time… Pas de cueillette des cerises. Kein Rosinenpicken. Nessuna racolta delle ciliegie.
No cherry picking.
*
And since we're at it, don't get this writer started on the constitution. Or our institutions. Or almost any aspect of our public life. Nothing works. Almost everybody says so. Like so many, your diarist is desperate for radical solutions. It is known that there are those who advise the Labour leadership who tell him the time has never been better for radicalism. The public are gagging for it.
All, that is, but apparently people who keep whippets in the bath and drink top pressure beer: they aren't interested in such stuff, according to those northern Labour MPs. So neither is Keir Starmer. Out on the streets, Labour canvassers – the people who wore themselves to the bone fighting to win Mid Beds – they all want radicalism. But not the people at the top.
Brexit? Members are not allowed even to mention it, even though voters now want to reject Brexit by two to one. Proportional representation? Though a majority of Labour members support it, the subject is disbarred from debate at the conference. There will be somebody, somewhere out there, who will feel themselves able to tell us what Labour is for, and Pecksniff would dearly love to know. Not more empty bombast. Not pompous waffle – that's available any time at the Muckrakers. Just a few words which explain who and what the Labour Party is for would do.
*
Speaking of Brexit, as we frequently do, according to the Daily Telegraph, Britain is enthusiastically supporting the idea that Ukraine should enjoy the prosperity and safety that would come from joining the, er, European Union.
Alert readers may spot that the idea may carry with it certain heavy ironic overtones. It will be fascinating to see quite how the government chooses to phrase that support. But no doubt those who have been following EAB's successful series Our Place in Europe…? can already guess the reason why those same benefits would not suit this country too…
We don't need it. We have British exceptionalism instead.
*
A reader in Slovenia – "Zdravo, Slovs!" – sends this charming little pen portrait of our country, which she read in a magazine there. It is enriching to know what our fellow Europeans read about us:
"A tiny and utterly unrepresentative electorate of elderly, middle-class right-wingers chooses whether the country should be led by an adulterous serial liar – or an opportunistic geography dunce."
*
Meanwhile the reverberations from Mid Beds continue, particularly complaints from Labour about Liberal Democrat dirty tricks. The LibDems went into the by election with their usual blitzkrieg tactics, which so often work. But when it became clear they weren't doing the business, they doubled down. Their claims became increasingly strident and increasingly misleading. In their own defence, the LibDems claim they were only canvassing Tory areas, but it would indeed have been eccentric to try to take Labour votes rather than overhaul a vast Tory majority. And Labour are furious at the dirty tricks aimed at their candidate, now MP Alistair Strathern.
Some LibDems have protested at Pecksniff's coverage of them. But my dears, do try to be a bit classy. The party likes to think of itself as swashbuckling, but telling fibs about your opponent does rather put you down there with the Tories.
*
Speaking of whom, the Tory reaction to the Mid Beds result seems to have been a stunned silence. The odd cabinet member has been dragged before the cameras for the ritual humiliation, but nobody believes a word they mutter, not even themselves. But what else is there to say? Last week Pecksniff published a map which showed that the only Tory seat left in this region after a Labour landslide might be Southend. What will the other diddums do with themselves then, and – perhaps what ought to concern us more – what are they likely to do between now and a general election when they know they are all doomed?
*
Undeterred by their misplaced bombast in Mid Beds, the Liberal Democrats are eager for more action. There is no way to keep those scamps down. They tell your diarist that they are optimistic about their general election chances in North Norfolk and South Cambridgeshire. They are keen to talk about the power of developers in getting their way in suburbanising villages with plans for mega housing estates. They also claim that local councils are often almost powerless to stand in their path, given the developers' resources and their not-so-secret weapon of bunging the Tories large amounts of moolah.
Even though they can be intensely annoying, they do sometimes have a point.
*
And then, oh dear, what's this? Last week Pecksniff gave the Tories a kicking for producing party literature which pretended to be a communication from the NHS. Now we have something similar from, you have no doubt guessed it, the LibDems. Your friendly candidate 'Steff' and his colleagues in North Norfolk would protest that their attempt is not at all the same. This one makes clear it's from the LibDems and their boy Steff, after all. Point taken. But its design appears to be deliberately similar in appearance to NHS forms. And, like the Tories, the LibDems are data harvesting – collecting email addresses so they can bombard those fortunate voters with endless news about the party. Or might it sometimes appear to be from the NHS?
A grey area this one, perhaps, but at heart it has the same purpose. To mislead the voters.
*
Here is Thérèse Coffey (Suffolk Coastal), the environment secretary, spouting complete gibberish.
Her argument is that the Met Office was caught unawares by storm Babet because it sneaked in from the east, whereas we expect our weather to approach from the west.
Dr Coffey is so ignorant of the fundamentals of her job that she doesn't know the weather doesn't behave like that. And they use some of the most sophisticated computers in the world, not a bloke standing on the cliffs at Land's End with a pair of binoculars.
Weather doesn't travel in a straight line, it spins, like a top. So though in hard-hit Suffolk the storm might have come in from the east, other places would have experienced it from all points of the compass. Furthermore, as any sailor would have told her, a spring tide has nothing to do with the season. There are two spring tides every month, dependent on the phase of the moon. And contrary to her airy assumptions, a spring tide would not bring relief: quite the contrary. Spring tides are when they are highest.
*
The Ipswich Star and its doyen politics writer, Paul Geater, are to be congratulated on not letting Thérèse Coffey get away with her lazy obfuscations over Babet. Though Suffolk was the worst affected area in England, there has been no sign of local MP Dr Coffey. The paper contacted her office on Monday morning, but by late Tuesday there had still been no response. Instead, the office sent a press release suggesting she had been working hard over problems with a bridge in Southwold, "complete with a picture of her looking determined to sort out the problem".
Only it turns out the picture was actually taken in November 2021.
Several days later, while hundreds of Suffolk people contemplate the expense and heartbreak of having to leave their home for months and find somewhere to live, with their furnishings and valuables gone to the dump, there is still no word, let alone appearance, of Dr Coffey.
*
So malign has the influence of Thérèse Coffey become on the jobsworths of the Environment Agency (EA) that she can leave it to them to make "not me, guv" statements on her behalf. The agency have ducked responsibilities, turned a blind eye, invented excuses or simply failed to act on so many illegal sewage spillages now that it becomes difficult to believe a word they say.
In March a pipe in the sewage pumping station next to Mundesley beach burst, and the whole area was cordoned off. EA workers hosed down the beach, thus transferring the sewage to the sea. This and two neighbouring beaches at Sea Palling and East Runton have since lost their blue flag accreditation. But there is no evidence that it is connected with the sewage spill, claims the EA. It is probably all the fault of birds defecating, high tides and bad weather. (It is always possible of course that their grasp of the tides is no better than Dr Coffey's.)
The Leader of North Norfolk Council is Tim Adams, and he is not convinced by their protestations. "They said … they couldn't prove it wasn't sewage," Mr Adams says. "I'm afraid these changes in narrative appear incoherent… Theories blaming it on seaweed and dog fouling were also voiced without any real evidence."
Local MP Duncan Baker has pitched in, or rather danced around the edges. He is keen to take the EA's word for it and move on, praising what he feels certain is the safety of the beaches – in spite of their losing their blue flags. He is not keen to talk about sewage in the water, given he voted to let water companies continue to let it overflow.
*
Brandon Lewis MP (Great Yarmouth) has enjoyed – if that's the word – a great deal of publicity over the money he has received from Russian backers and, indeed, the number of financial backers he has accrued generally. This does not faze him. For a man with the manner of a used-car salesman, then it probably wouldn't. But now he has gone one better. He has been appointed chair of the 'advisory board', whatever that is, of a company called LetterOne. The company was set up by another Russian, sanctioned oligarch Mikhail Fridman. LetterOne describes itself as an "international investment business", based Luxemburg.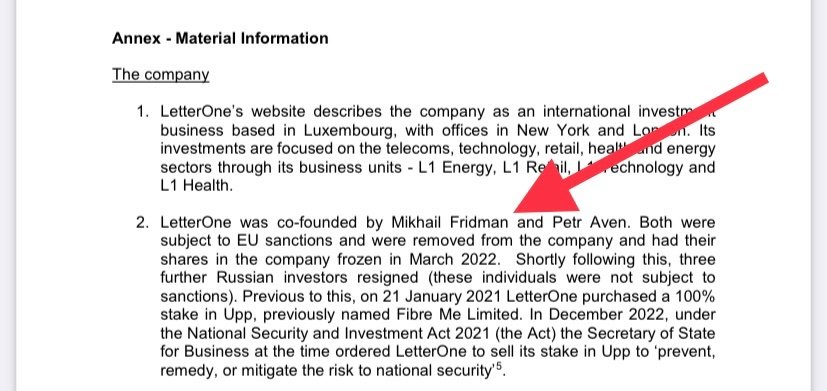 Shortly after the EU sanctioned Mr Fridman, he and three other Russians left the company. Just before that, the company had bought a company called Upp. But the British secretary of state for business required LetterOne to sell its stake in the company, "to prevent, remedy or mitigate the risk to national security".
According to the Financial Times, Mr Lewis is expected to earn in "the low hundreds of thousands of pounds" in his new role. Of course, he will still be paid the £86,584 salary for supposedly representing the good people of Gt Yarmouth.
This diddums at least will not have to worry.
*
Whether by his own choice or that of his voters, another Tory diddums who one feels may not be in Westminster for much longer is James Cleverly (Braintree), our foreign secretary.  It seems Mr Cleverly has spent a million quid of our money on private jets for just a couple of overseas trips. One of the aircraft used is regularly used by one of South Korea's pop stars, and is described as "one of the best luxury private jets money can buy".
Now the good people of Braintree are as mindful of their expenditure as people anywhere. Would the customers at Manzies Pie and Mash Shop think half a million quid a good deal to fly down to NZ to visit the wife's sister? Would the ladies at Passion Nails and Beauty break into spontaneous applause at hearing how their MP is spending their money? Dear reader, we wait to hear.
*
Pecksniff likes to take a peek from time to time at what the MP for South West Norfolk, Liz Truss is up to, since it may be the only news her constituents ever hear of her these days. We have observed in the past that, whatever she is up to, it will involve gullible people with a great deal of money looking for lunatic ideas on how to spend it. So the backers of the latest Truss wheeze, the Growth Commission, are as one might expect, dark money from the fossil fuels industry, climate change deniers, the tobacco industry and various crackpots from the US far right.
But one has to congratulate Ms Truss on reinventing herself so quickly. So soon after tanking the British economy she has already found enough suckers to meet even her extravagant needs.
*
Ipswich Council has been given eight million quid to regenerate the town centre. Its citizens will thrill to what the plan holds in store: one objective to set the hearts of shoppers, diners and flaneurs promenading the boulevards of Ipswich is to "generate land value uplift".
Really, my dears, these people…
<<< Previous Pecksniff's Diary
More from East Anglia Bylines