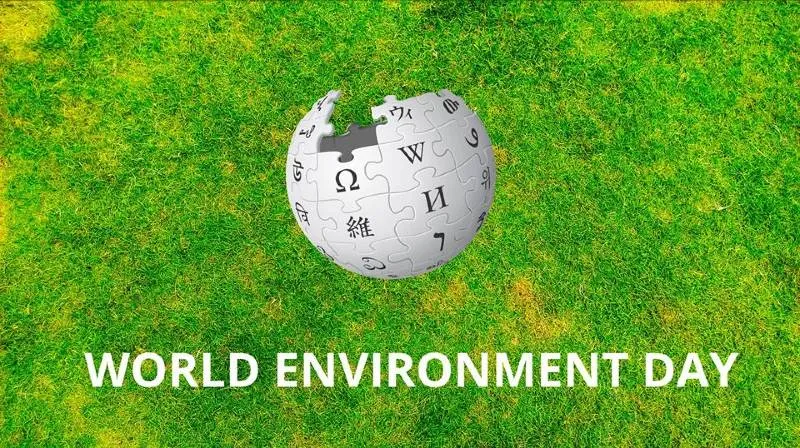 Plastic pollution is "one of the greatest global environmental challenges we currently face" according to the UK government. Its stated aim is to end plastic pollution by 2040 via a legally-binding global treaty. This will be a mammoth challenge as the UK is considered to be the second-biggest producer of plastic waste per capita in the world and fifth-largest producer of single-use plastic waste.
In the meantime plastic is littering our roads, and flowing into waterways, contaminating oceans, killing and maiming wildlife and, as explained in Plastic Part 1, harming us.
Plastic longevity
Plastic will outlive us, taking decades or centuries to biodegrade – 600 years to break down fishing line, and 450 years to break down plastic bottles and disposable nappies; styrofoam takeaway coffee cups take 50 years, plastic shopping bags up to 20 years, and cigarette butts take 10 years.
The question is how do they break down? Some "compostable bags" need high industrial temperatures to decompose. Some bags marketed as biodegradable have a chemical named EPI added within the manufacturing process, which helps it to break down – but these oxo-degradable plastics only fragment into microplastics. They don't break down at the molecular or polymer level like biodegradable and compostable plastics, leaving microplastics in the environment indefinitely until they eventually fully break down.
While governments discuss and big business lobby, happily there are many private initiatives by ecologically minded organisations and individuals to try and address plastic pollution.
Inshore plastic retrieval
The Marine Conservation Society states that 80% of litter in the sea starts on the land.
The Ocean Cleanup have determined that nearly half of the plastic entering waters sinks because of its low buoyancy. The remaining floating plastic doesn't go far out to sea — about 80% of floating plastic will beach on a coastline within a month of leaking into the sea. Anyone who has participated in a 5 minute beach clean or a Marine Conservation beach clean understands its retrieval can be a labour intensive and costly job.
In the port of Lowestoft, in Suffolk, inshore marine debris is collected using a Versi Cat Trash Skimmer – a specialist trash retrieval and waterway clean-up craft, designed by Water Witch Marine & Engineering. This UK company designs efficient, low-cost, shallow draft, easily manoeuvrable boats which are specifically engineered to collect and remove marine debris and plastic litter from waterways.
Since 1966, Water Witch craft have removed over a million tonnes of marine debris from the UK and around the world.
"By tackling the flow of plastics and waste in our inland waterways, rivers, and estuaries we can really make a huge difference," says Jackie Caddick, Water Witch Director. "In the 60 years that we have worked in the field, you can imagine that the focus has really shifted to dealing with the huge amounts of single-use plastics entering our rivers, and eventually the ocean."
The Versi Craft Trash Skimmer collects smaller plastic items such as coffee cups, plastic bottles, food wrappers, styrofoam and plastic bags as well as large items, like timber.
A Port of Lowestoft spokesman said: "The craft's principal function is to support the efficient collection of litter, debris and aquatic vegetation from the water surface, and it will play a vital role in helping to keep Lowestoft Harbour and Lake Lothing clear of pollution."
"We need to move away from single use plastics, but unfortunately the demand for plastic is only going to increase (expected to triple by 2060) and reductions are unlikely to take any effect for decades to come," Jackie Caddick laments. "So although we agree that production and use needs to be controlled to solve the problem, I believe that is no excuse for not trying to do something about cleaning up the millions of tonnes of plastic litter entering our ocean every year."
Ocean garbage patches
Ocean plastic is accumulating in five ocean "garbage patches". The largest, three times the size of France, is the Great Pacific Garbage Patch. Analysis by The Ocean Cleanup has identified that 75% to 86% of floating plastic waste is composed of offshore fishing-related plastic waste. To date their systems have collected over 3200 tons of debris around the world – from small pieces, just millimeters in size, up to large debris, including massive, discarded fishing nets (ghost nets), which can be tens of meters wide.
While The Ocean Cleanup work with partners to recycle the retrieved plastic into useful products, such as sunglasses, with the intention of making the operation financially self-sustainable, others are looking at other usages such as Energy from Waste (EfW) production.
Energy production
In spite of efforts to reduce, reuse and recycle, in Norfolk alone over 200,000 tonnes of household waste are still not recycled. In previous years, landfill was the answer. Now it is largely used to generate energy. Norfolk County Council and Suffolk County Councils send plastic waste to Energy from Waste facilities.
Norfolk County Council send approximately 180,000 tonnes of waste a year to the Rookery South facility in Bedfordshire and around 20,000 tonnes a year to Great Blakenham EfW in Suffolk.
Great Blakenham EfW has a permitted operational capacity of 269,000 tonnes per annum. It is operated and owned by Suez and was part refinanced by Suffolk County Council in late 2018 for 22.6% of the value of the plant.
Based upon conventional combustion technology with gases from the burning process going through a multi-stage cleaning process, the Great Blakenham EfW facility, for example, delivers around 20 megawatts of electricity to the National Grid – enough to power 40,000 homes.
The future?
With plastic production only going to rise and governments inevitably lobbied by vested interests, controls will always be behind the curve. Recycling is shown to increase plastic toxicity so the challenge appears to be that "Plastics have no place in a circular economy and it's clear that the only real solution to ending plastic pollution is to massively reduce plastic production."
Meanwhile, beach cleans, litter picks and marine debris retrieval will have to continue. As Jackie Caddick says, "It's not the solution, but at least we can stem the tide.  As I see it, every single piece of plastic recovered from our rivers and waterways makes a difference, and by cleaning up our inland and coastal waterways, which is relatively cheap and easy to do, we can reduce the amount of plastics entering the ocean."
---
More from East Anglia Bylines on protecting the environment