Harlow people fear a new development will destroy the natural environment and leave the town centre deserted, in favour of a lucrative new development across the River Stort.
An island of peace and wellbeing
Latton Island has been walked by Boudica, farmed by Saxon invaders and enjoyed by Victorian bathers. Today, a group is led on a Nordic walk by Occupational Therapist Tara Whittle, who set up Roots to Wellbeing – a not-for-profit organisation offering activities like these walks free for physical and mental wellbeing.
Latton Island itself is a small earthy hump in the middle of the River Stort. On it grow Jerusalem artichoke, strawberry, mint, and asparagus plants. It's a place that provides respite for boaters in need of help, as well as a habitat for a rich population of wildlife.
The walks are attended by people of all ages and Tara hopes they grant access to green spaces for Harlow, "When you're in a built-up area like this, getting out in nature is so vital, it's so important." We see a heron where a Victorian bathing pool once was, a swan whose nest is on the riverbank. Otters have returned to the area, and rare species of bats nest in the trees over our heads.
Latton island: 'Transport corridor' threat
But this peace might not last. A plan to build a road across the river and wetlands is opposed by Friends of Latton Island (FOLI), a diverse group of people from the local area who want to protect the island and its surroundings. The road is being built to transport building materials from Harlow across the river to a proposed development of seven new villages in East Hertfordshire. Developers, Places for People and Taylor Wimpey, say that the proposed Eastern Crossing, 'will connect Harlow's communities with four new garden neighbourhoods, each of which will bring forward new, well-designed and affordable homes to the local area.'
The road is supposed to provide 'sustainable transport corridors', aiming for '60% of journeys from the new villages being made by walking, cycling or public transport rather than by private vehicles.' The Hertfordshire & Middlesex Wildlife Trust has no objections to the crossing.
However, FOLI believe this could be achieved without 'permanently [damaging] the natural landscape and the natural nature reserve' and without detriment to Harlow. Yasmin Gregory is a campaigner for FOLI, and stood for election for the Green Party in the local elections in May. She says there is concern that construction of the road will cause disruption and pollution and yield little benefit for Harlow on completion: "There will be traffic from the M11 not stopping in Harlow, so they will be using the roads built by Essex Highways, and Harlow won't get the economic benefit. Harlow has been given a rough deal."
Mutual suspicions across the Stort
People in Harlow feel their green spaces, air quality and the economic health of their town are less coveted than in wealthy Hertfordshire across the river. In a report by FOLI on the loss of wildlife habitats, nature columnist Jonathan Forgham says: "It seems ironic that 8–10 miles north of Latton Island is a similar habitat. […] This other site is Thorley Wash, a Herts and Middlesex Nature Reserve!"
Across the river in East Herts, some residents fear that Harlow will expand and they will be subsumed into the town. Frederick Gibbard, the town planner who originally developed, and made his home in Harlow, planned Harlow so the town would form one half of a circle in the landscape, while the Stort Valley across the river would form the other half. The development plans to fill much of the green space in the circle with houses, leading residents of East Hertfordshire to start the now defunct Stop Harlow North campaign. Janine Bryant, Vice Chair of Eastwick and Gilston Parish says, "A big worry for a lot of us is that Harlow is on a land grab."
Who are the winners and losers?
Janine and others are concerned that Harlow is hoping to attract affluent residents for the proposed Garden Town, in a bid for regeneration. She and others fear the boundary between Harlow and East Herts (currently the river Stort) will be moved to encompass Gilston, and soon they will be residents of Harlow. "There are too many examples in Harlow where it's not looked after properly, so why, by giving them a bigger area, would it improve?"
Former leader of the Stop Harlow North campaign Nigel Clark echoes this sentiment. He explains that the green belt was not only designed to keep spaces green, "It was designed to constrain urban development, to make sure that instead of towns dying from the centre and getting more vibrant towards suburbs, green belt would force you to regenerate housing in the existing town."
Developers promise the new neighbourhoods will provide, "improvements to both the physical environment and public realm, as well as an increase in the quality and standard of the leisure and retail on offer in the town [centre of Harlow]." However, as we look out at the green belt across the river, far enough from Latton Island that you can't see it, Nick poses the question: if new opportunities, new shops, and new jobs are built into the Garden Town, why would you drive back into Harlow?
---
More on housing development issues
---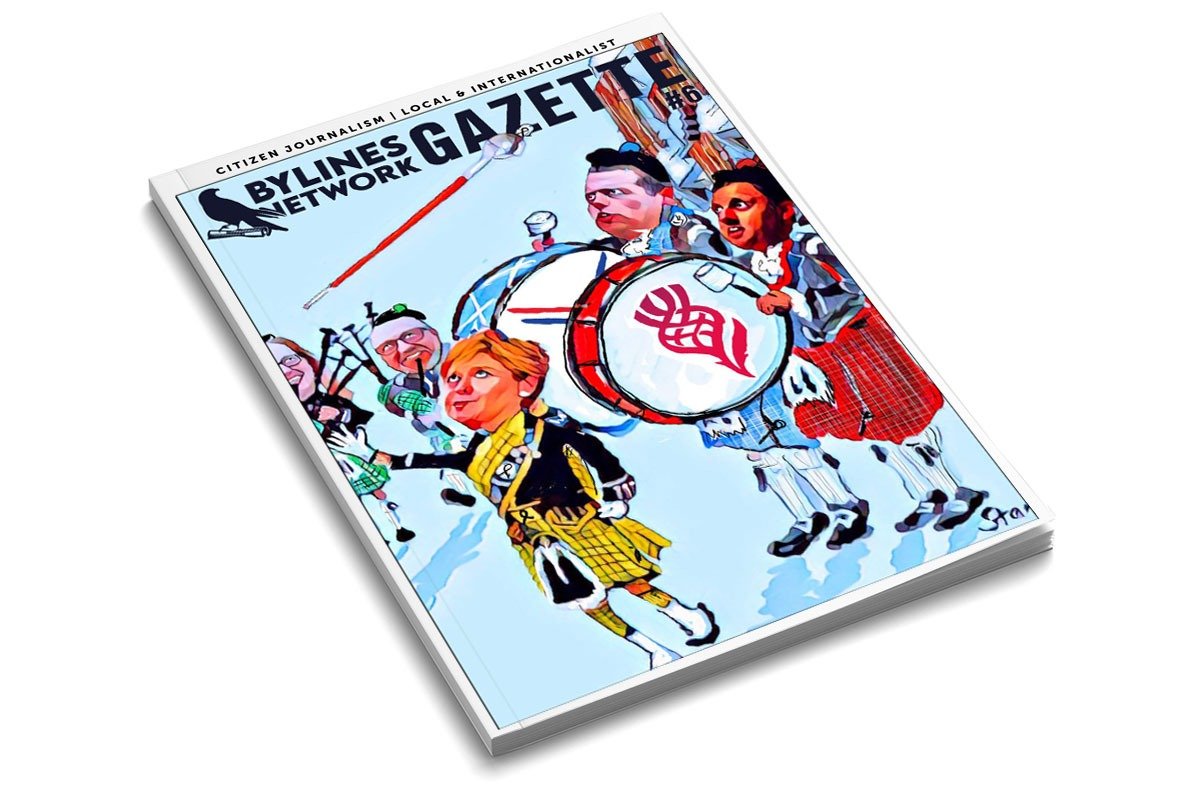 We need your help! The press in our country is dominated by billionaire-owned media, many offshore and avoiding paying tax. We are a citizen journalism publication but still have significant costs. If you believe in what we do, please consider subscribing to the Bylines Gazette 🙏