For a country to decide to either join or to leave the EU, its citizens need to fully understand its aims, its work, and the responsibilities and commitments of member states. Voting is only democratic if you understand what you're voting for. In the UK, we didn't have the true picture in 2016, and we still don't. We should start educating ourselves now.
In 2017, I gave a group of primary school children a lesson about the EU, explaining simply the aims of the 'club', and that we were members. They'd never heard of it, but when I told the nine-year-olds that the UK had voted to leave, I was unprepared for their disbelief and dismay. "Why would we leave?" they asked. I found it impossible to answer in simple terms.
I wondered what they'd learn about the EU at secondary school, and whether past students had been taught enough. Perhaps lessons on it were included in the Citizenship syllabus introduced into England's National Curriculum for secondary pupils in 2002.
Superficial coverage
A 2007 Commons Committee report on citizenship education said that students should learn about the EU and the UK's relations with it. However, research found that the European Union was a topic less likely to be taught than others. A committee member asked if there was "any relationship between this problem of trust in… the European Union, and the apparent fact that these areas of the citizenship curriculum are less likely to be taught?"
The 2013 Programme of Study refers to learning about the UK's "relations with the rest of Europe", not the EU. There is nothing explicit about Britain's membership of the Union, its place and contributing role within it, the parliament and its regular elections. There is no mention of the committees, which included UK MEPs (Members of the European Parliament). Nor anything about EU initiatives in which we participated, and grants we received for projects at home.
Being a member was a key plank of our democracy, but the civics curriculum did not reflect that.
---
More on 'Our place in Europe'
---
Brussels-bashing
So, if there was scant coverage in schools, did adults have better sources of information? Readers of tabloid papers would mainly have formed critical views, particularly about immigration and EU 'interference' in UK law. Since the early 1990s, aggressively anti-EU headlines were commonplace, with hundreds of 'Euromyths'. A key exponent was one Boris Johnson, reporting on Brussels for the Telegraph.
Most weeks in the years leading up to 2016, and even afterwards, the papers carried ridiculous stories later debunked by the EU. Were the Queen's corgis really to be outlawed? Would cows really have to wear nappies? Was Kent really now part of France? Fact-checking in 2016 found them to be completely untrue, but most readers would not hear of these 'corrections'.
Despite the fact that trust in the press was low – the UK scored lowest of all EU countries in the 2015 trust survey – 30 years of wild headlines and negative narratives left an impression. We were members for decades, yet factual information about the EU was scarce.
We still don't have the full picture
Recently, when chatting with acquaintances, the subject turned to Brexit. There was a unanimous feeling that it was a bad idea, that it was managed badly and turned out badly. People particularly bemoaned the restricted freedom of movement, and our sickly economy, partly attributed to Brexit.
However, there was little mention of key aspects lost, like the opportunity to collaborate on energy, health, migration and security. And no acknowledgement of the loss of regeneration funds which gave £6 billion to the UK (including this rural Norfolk project).
Improving the quality of life
What began as an economic union to unite and bring peace to Europe has evolved in many directions, for example environmental and consumer protection. How much do people know, for example, of these EU objectives to improve the quality of life?
Internet safety: companies to remove terrorist content within an hour of an order from authorities. Online platforms to restrict children's access to harmful content.
Consumer rights to free repair or replacement of items that don't work.
Reducing plastic products most often found on beaches to tackle marine litter.
EU Green Deal has a biodiversity plan to expand protected areas on land and sea, plant billions of trees and encourage sustainable farming.
Health guarantees of safe drinking water, clean bathing water, improved air quality, reduced noise and reduction in harmful chemicals.
Fisheries fund that gives €6 billion for sustainable support of small coastal fisheries.
This recent tweet by Edwin Hayward is thought-provoking:
"What people still don't understand even today is that generally speaking the EU is on the side of individuals (eg new laws on ensuring drinking water quality, or on giving train travellers more rights) whereas the Tories see people as an impediment to maximising company profits."
The EU moves forward. Do we?
Already the UK has altered many previous consumer and environmental regulations and protections, as seen in this Divergence Tracker. Ministers had vowed not to dilute EU environmental standards after Brexit, but there have been several worrying cases since we left the bloc. Just last week, the government decided to permit dozens of harmful pesticides banned in the Union.
The EU moves on, too. Last week saw it requiring Apple to comply with its regulations on phone chargers. The sheer size of the EU consumer base proved a market that the world's biggest tech company could not ignore. It's hard to imagine the UK wielding that sort of heft now.
Are we missing out?
From outside we can be 'dispassionate observers'. We may not like everything we see, but as time rolls on, after watching developments there, we can ask ourselves if we are missing out.
And what if we decide we want in again? If we're ready to see it as more than a trade and holiday destination, and appreciate the advantages of working co-operatively on challenges like pandemics, defence or increasing migration, maybe that's the time to consider applying to join. But it needs to be done from a place of knowledge and goodwill, what we can bring to the table, as well as take away. Like any 'club', you join as an equal member, not with demands for special treatment.
If we consider joining again, let's do so with eyes wide open.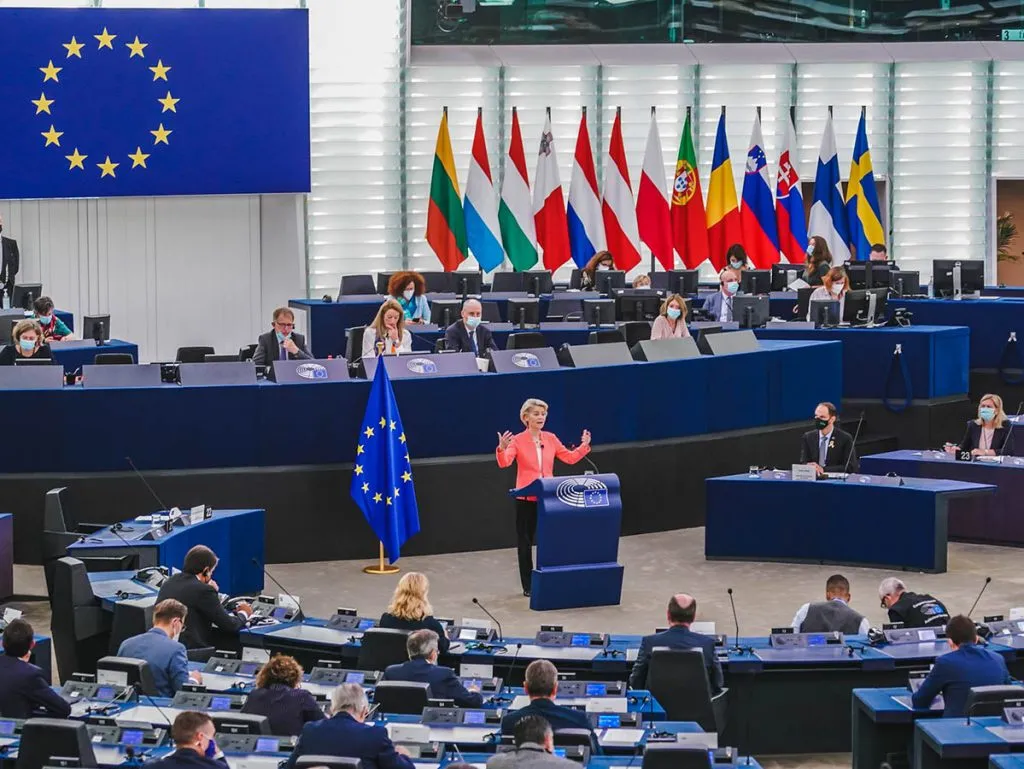 ---
We have talked about the need for the UK to be less focused on its own narrow interests, and instead take a more collegiate approach to the EU. Next week we discuss the concept of European solidarity, which lies at the heart of the EU idea.
---
More from East Anglia Bylines
---